NFTS Scotland & The Glasgow School of Art: Artists Into Immersive | Immersive Creative Studio Labs
Explore this course
Key details
Location Glasgow
Duration Series of 1 day courses
Course dates Register your interest
Overview
Supported by Creative Scotland Open Fund Sustaining Creative Development, Artists Into Immersive is the first phase of the Immersive Creative Studio - a pilot partnership project between NFTS Scotland, and The Glasgow School of Art (School of Simulation and Visualisation) with support from StoryFutures Academy: The National Centre for Immersive Storytelling and industry partners (ISO Design and MG Alba)
The pilot project is aimed at developing cross art form (e.g. theatre, film, TV, dance, visual arts, spoken word, poetry, textiles, sound...) collaborative practice in immersive media. This will be achieved through supporting training, networking and seed funding for new collaborations, initially online through a Virtual Creative Studio with a distributed model of delivery at physical sites around the country proposed for future development.
Artists into Immersive will provide training and project development support in a series of virtual introductory Immersive Labs for creative practitioners across all areas of Scotland to learn about immersive production, the potential of VR/AR/MR for their existing practice and the technologies and skills involved, as well as the business skills (financing and marketing) required to succeed and thrive in the field. The training will be delivered by practitioners from StoryFutures Academy, The Glasgow School of Art and independent companies.
Participants will have the opportunity to network virtually and develop collaborative partnerships with a view to receiving seed funding for a collaborative project resulting from participating in the programme.
The training programme is also accompanied by a free public masterclass programme.
FREE PUBLIC MASTERCLASS PROGRAMME:

Tuesday 29th June (5-6pm) : Persis Jade Maravala and Jorge Lopes Ramos (Creative Directors of ZU-UK)
Find out more and register for your ticket here

Tuesday 6th July (5-6pm) : Kiira Benzing (Multidimensional Director, VR/AR, Cinema, Theatre and Social VR)
Find out more and register for your ticket here

Tuesday 13th July (5-6pm) : Francesca Panetta (Award-winning experimental storyteller, digital artist, documentary-maker and journalist)
Find out more and register for your ticket here

Tuesday 3rd August (5-6pm) : Deepa Mann Kler (Multi-disciplinary Artist)
Find out more and register for your ticket here

Tuesday 17th August (5-6pm) : David Rosenberg/Glen Neath (Co-Artistic Directors, Darkfield)
Find out more and register for your ticket here

Tuesday 31st August (5-6pm) : Rob Morgan (Creative Director of immersive AR studio Playlines)
Find out more and register for your ticket here
TRAINING LABS:
Wednesday 28th July : Lab 1 - What is VR?
This online session is aimed at those wanting to learn more about the basic concepts and ideas behind Virtual Reality. What is the difference between Virtual Reality and 360 and how do viewers, users and players engage with Virtual Reality and 360 film. What are the main marketplaces for VR content, and where is Immersive content going next? Throughout this session we will look at a range of examples of VR and Spherical/360 content.
Wednesday 4th August : Lab 2 – VR Tech
This online session is aimed at people working in film, television or other areas with an interest in learning more about the technologies that powers 360 film and interactive Virtual Reality. The hardware and software tools, as well as the production processes and workflows for both 360 film and interactive Virtual Reality will be the focus of this workshop session.
Wednesday 11th August : Lab 3 – Interactive Storytelling
Interactive storytelling in the form of digital games and immersive virtual reality is a core part of the multi-billion dollar games industry – but is also a storytelling form with its own rich history. This online session will explore some of that history, and explore - with hands on exercises - the ways in which interactive storytelling differs from more traditional narrative forms for printed page and screen.
Wednesday 18th August : Lab 4 - Finance and Funding Immersive
This online session presents a variety of options available for attracting finance and funding for your immersive project and how to go about getting it.
FUNDERS AND PARTNERS
In partnership with: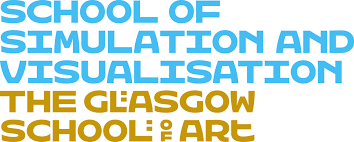 Supported by:

Entry requirements
There are no formal entry requirements.
Supported places are available for artists who work primarily in a practice outside film/TV/screen, are resident in Scotland and meet certain eligibility criteria (see bursary information above).
How to apply
Application deadline:
EXTENDED BURSARY APPLICATION DEADLINE: 26 July 2021 at 9AM
To apply, please complete the application form and send a copy of your CV to scotland@nfts.co.uk
If you are applying for a subsidised or fully supported place, please also submit your bursary application at the same time.