NFTS Scotland: Self-Shooting 3 - Shooting for the Edit
Explore this course
Key details
Location Glasgow
Duration 2 days
Commitment 09.30 - 17.30
Course dates Coming Soon
Application deadline Coming Soon
Begin your application
Overview
Supported by Progressive Broadcast Hire, Glasgow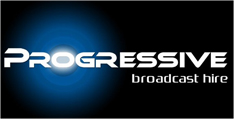 Face-to-face delivery, subject to government guidelines allowing, with COVID-19 protocols in place
Read our commitment to keep you safe while training with us
A course for Assistant Producers, Directors and Producers with established shooting skills now aiming to work on formatted shows where an advanced level of shooting will be taken for granted.
When shooting for an established brand or format, it is crucial to be able to deliver the right volume and range of shots needed for the edit. Modern production workflows require us all to hit the ground running. This course will enable you to do this with confidence and the right skillset.
This is a practical course giving you hands on experience with industry standard cameras with a qualitative review of your rushes as part of the course. It will cover the grammar of TV and the anatomy of formatted shows.
This is not a course for people who have not shot before. It is aimed at Directors, Producers, Assistant Producers already self-shooting but looking to hone their skills and take their craft to a higher level.
About the tutor:
This course is led in Scotland by George Cathro, who has worked in broadcast television over 35 years as a Director, Producer, Cameraperson, Edit Producer and most recently as a Shooting PD. He is a BAFTA and RTS winning director and has made programmes for nearly all UK broadcasters. As a professional trainer for over 12 years, George has delivered CPD courses, lecturing and mentoring for students from Stirling University, Napier University, ECA, UWS, Screen NETS and Creative Scotland.
He has spent many hours in the edit working with other shooters' rushes and is accustomed to the joys and the pain that can bring. His approach will endeavour to make your rushes more joyous in the edit and give you the skills to make you more confident shooters and ultimately more employable.
Not the right level for you? You may also be interested in:
Self-Shooting 1: An Introduction
How to apply
Application deadline: Coming Soon
Please complete the application form to apply. You will be asked to submit your CV.
Please also read the Terms and Conditions of booking as payment of a succesful application assumes acceptance of these.
Begin your application