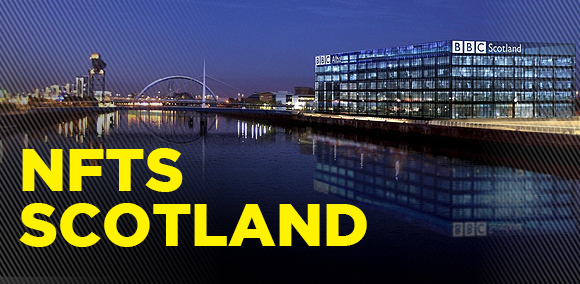 NFTS Scotland - Opening February 2018
The first hub of the National Film and Television School outside of Beaconsfield is set to open in Scotland in February 2018 with courses expected to start in April.
First Minister of Scotland, Nicola Sturgeon announced funding of £475,000 in her keynote speech at the 2017 Edinburgh International Television Festival, to support plans for the world leading National Film and Television School (NFTS) to open a hub at BBC Scotland's studios in Glasgow, and Dumbarton Studios.
Read the entire press release here.
The School will specifically work to address gaps in existing provision by delivering courses other providers aren't currently offering in Scotland, such as Production Accounting, Script Editing and Factual Development.  Diversity and inclusion are key priorities and there is a joint aspiration that a third of all places in the first two years will be fully funded scholarship places. Register your interest in courses here.
If you are interested in helping us teach the next generation of talent, register your interest in teaching positions here.
Pictured above: BBC Scotland Director Donalda MacKinnon, with First Minister of Scotland Nicola Sturgeon, and NFTS Director Dr. Jon Wardle.