Explore this course
Key details
Location Beaconsfield
Duration 10 week course
Application deadline Contact Registry
Overview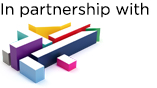 Have you always wanted to make your own documentary but never had the chance, or the confidence to do it alone?
This three-month Summer School aims to gives students a solid grounding in how to make documentaries, combining industry expertise with practical, hands-on filmmaking.
All NFTS students can attend the School's masterclasses programme, with recent guests including Christopher Nolan (Dunkirk, The Dark Knight, Interstellar), Lynne Ramsay (You Were Never Really Here) and Armando Iannucci (The Thick of It, Veep, The Death of Stalin).
This course is run in partnership with Channel 4.
What you will study
The ten weeks includes an introductory induction course and a fortnight of independent research
Introduction: 2 days in June 2018 (tbc).
Independent research: 2-13 July 2018. This can be done in your own time, from home.
Main course: 16-27 July 2018.
Shoot film: 30 July-10 August 2018.
Edit film: 13-30 August 2018.
Final screenings take place in the NFTS Cinema on Friday 31st August followed by an informal reception.
Entry requirements
Selection is on the basis of the quality and originality of the idea for the film you submit, and the practicality of making the film within the time available.
If you are not an EEA National, you must already be in possession of a UK visa valid for the duration of this course. We are unable to accept your application if you do not.
If you are not sure whether your experience or qualifications are appropriate, please ask the Registry for advice - info@nfts.co.uk.
How to apply
Application deadline: Contact Registry
The application deadline has now passed, please join our mailing list if you would like to be kept up to date with NFTS news and updates