"It's the real light on real objects that makes stop motion special. You get the imperfections, chaos and uniqueness of real life – that's what makes it so magical."
Following a special preview of stop motion animation studio, LAIKA's new feature, Missing Link, NFTS students were treated to a Q&A with the film's director and writer, Chris Butler. Missing Link is Chris's follow up directorial feature for LAIKA after Paranorman, which was nominated for both an Oscar and a BAFTA for 'Best Animated Feature'.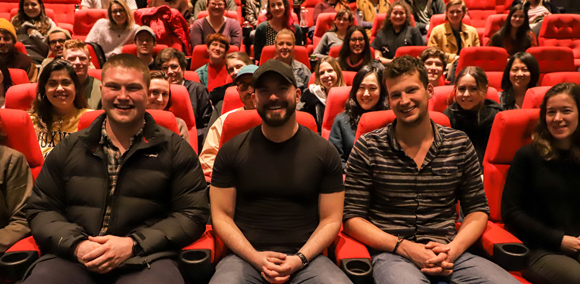 Featuring the voices of Hugh Jackman, Zoe Saldana, Emma Thompson, Stephen Fry, David Walliams, Timothy Olyphant, Matt Lucas, Amrita Acharia, and Zach Galifianakis, Missing Link follows myths and monsters investigator, Sir Lionel Frost, who sets off on an adventure to the Pacific Northwest to prove the existence of a legendary creature—Mr. Link. Frost, who's also looking to gain acceptance by his small-minded explorer peers, is accompanied on his journey by Adelina Fortnight, a free-spirited, independent adventurer who just so happens to possess the only known map to Shangri-La.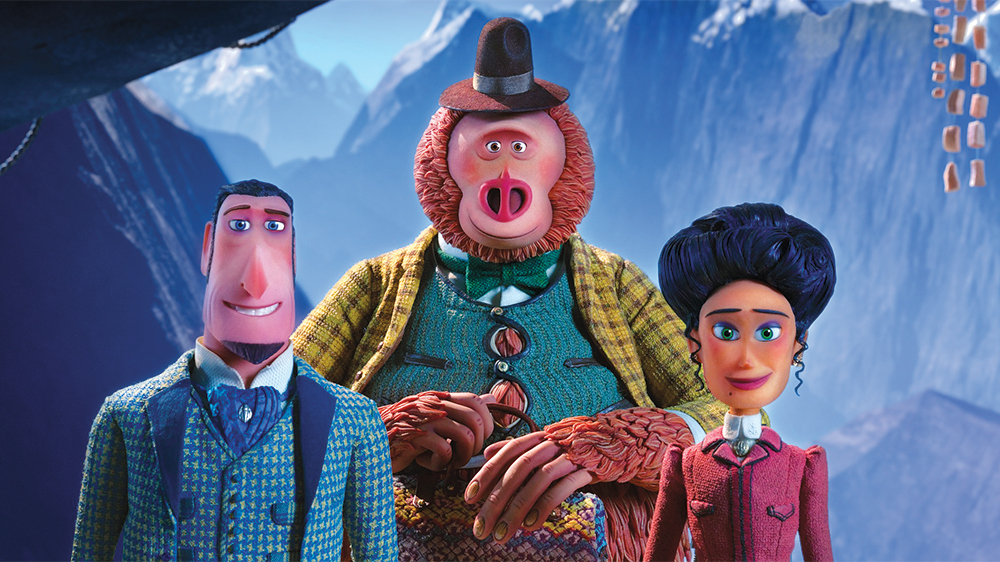 The session was hosted by freelance journalist and Empire Contributing Editor, Dan Jolin who started by asking Chris about how he moved from being predominantly a storyboard artist to writing and directing. Chris replied: "I always wanted to write and from a very early age knew I wanted to work in animation. I started out with 2D animation and then worked at a studio in London that combined 2D and CG and was a big fan of Ray Harryhausen (acclaimed stop motion animator) but it wasn't until I worked as Storyboard Artist on Tim Burton's Corpse Bride that I was turned onto stop motion and haven't looked back since then. Following that I worked as Storyboard Supervisor on LAIKA's first feature, Coraline and had written the script for ParaNorman which I showed to LAIKA CEO, Travis Knight who said "I want this to be our second movie and for you to direct it!"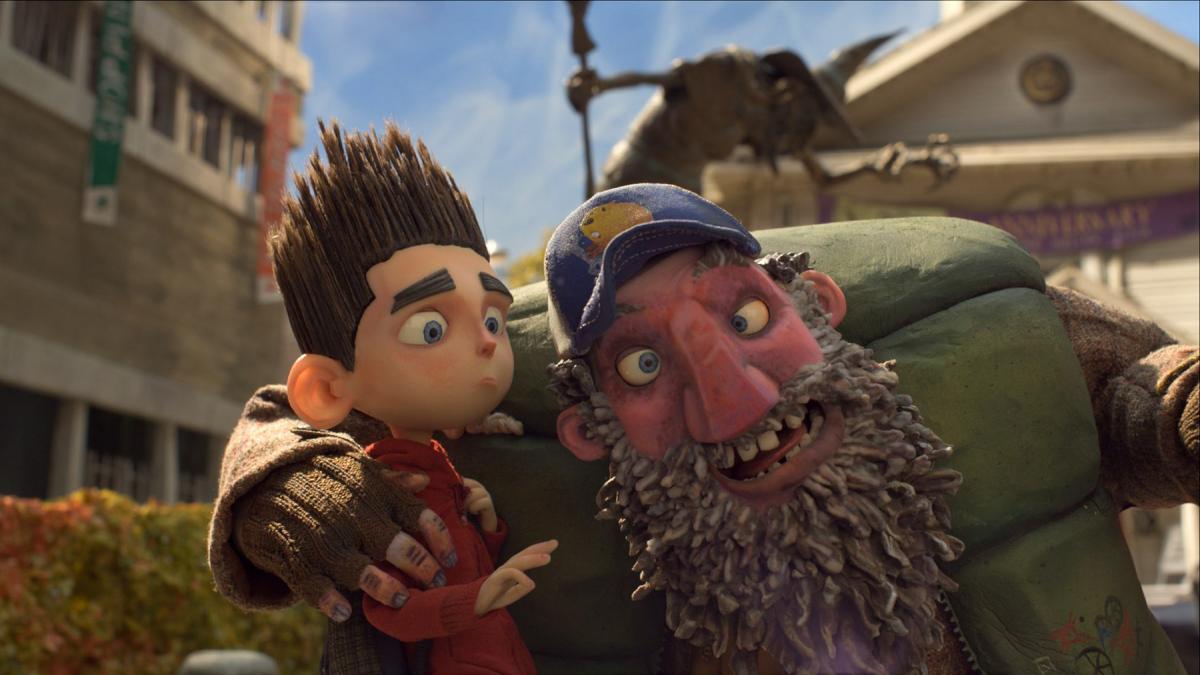 Chris talked about how stop motion made him a better storyboarder as "you have to be careful where you point the camera and very thoughtful with regards to framing due to the physics of stop motion on set." He also described stop motion as being similar to being on a live action set "but at a glacial pace! You're surrounded by a great range of crafts people just as you would be on live action." On whether stop motion was the best form of storytelling in animation, Chris said: "You should be able to use 2D, CG or stop motion to tell a story."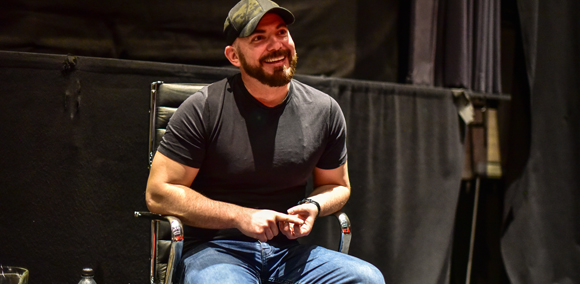 Dan asked Chris about his influences when writing Missing Link and also pointed out it's the first LAIKA animation not to have a child protagonist. Chris explained that the idea for Missing Link had come to him because he's always thought "it would be cool to have a stop motion Indiana Jones! Missing Link is Indiana Jones meets Sherlock Holmes meets Planes, Trains and Automobiles meets Ray Harryhausen characters! There are so many influences! Not having a child protagonist wasn't a conscious decision but I think one reason we did this film next was that Travis likes to do something different. I gave him three scripts to choose from and he chose this one because it's ambitious and expansive. Despite not having a child at its heart, I think Missing Link is still very appealing to children."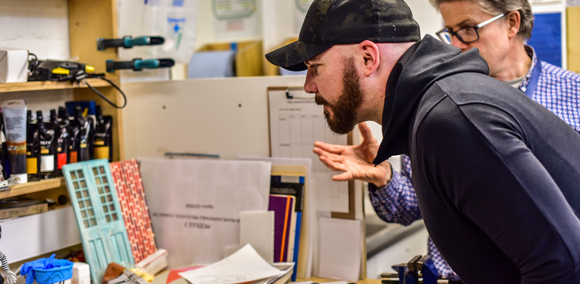 One of the Model Making for Animation Diploma students said how much she loved the puppets in Missing Links and was particularly intrigued by their tongues and what they were made of! Chris explained that the tongues were mostly made of silicon and there was even one giant tongue made that had to be rigged in six different places so it could gently undulate! Another kind of tongue is described as a 'mouth bag' and is printed but if it peaks out of the puppet's mouth too much, it needs to be varnished.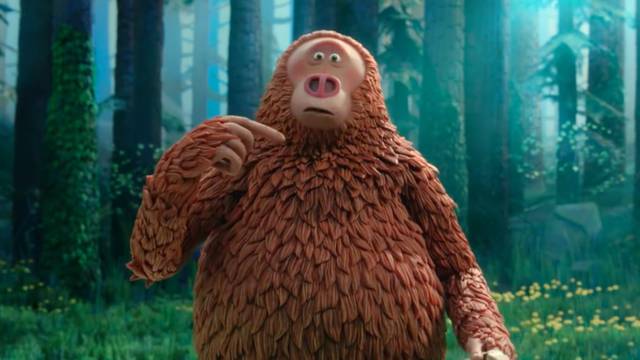 Another student, this time from the Composing MA asked about the music on Missing Link. Chris said: "I'm not about wall to wall music which is often the case with animation. I knew I needed a lot of music as Missing Link is more of an action movie but I didn't want to go with what was expected. I wanted to get Carter Burwell on board as the composer as I wanted the score to be sophisticated and he's a hugely sophisticated and smart guy. Carter was into the idea as he saw it as a challenge and he was great to work with."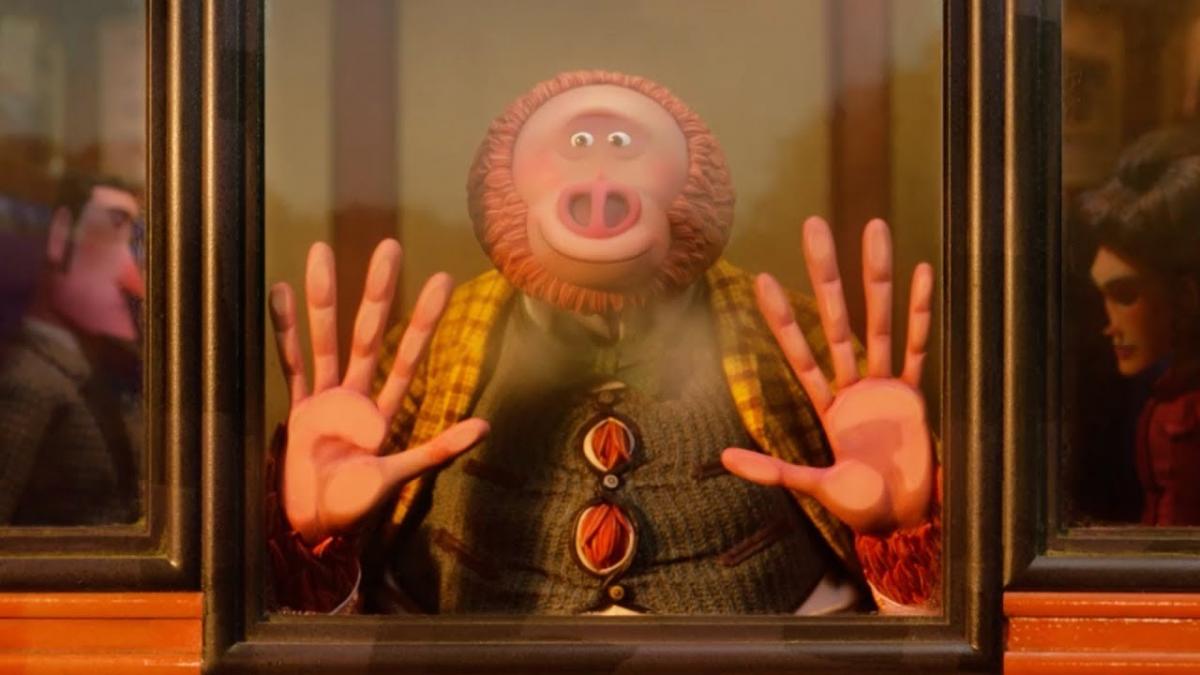 One of the students was "blown away by the fluidity and subtlety of LAIKA animations" and asked how much of a role previs played in achieving this? Chris explained: "Our history with previs has been tricky. We storyboard the hell out of the movie, even gestural stuff. Previs to us is most successful when used to inform the design department and the set build. We don't use it to block a performance. Every shot has a rehearsal – usually on 2's – and that's how we attain that fluidity. You have to commit to that performance in the rehearsal."
Chris finished by talking about what he loves about stop motion: "It's the real light on real objects that makes stop motion special. You get the imperfections, chaos and uniqueness of real life – that's what makes it so magical."
Missing Link is released in UK cinemas on the 5th April.