NFTS students benefit from exclusive masterclasses, hearing directly from acclaimed Film, TV and Games makers from around the world.
The School hosts dozens of masterclasses every year, giving students the opportunity to learn from and ask questions of some of the most significant figures from the world of film, television and games. Masterclasses are often accompanied by preview screenings.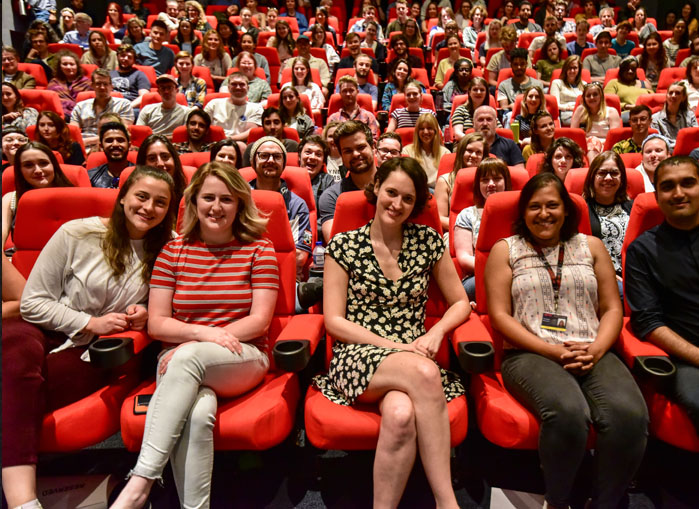 NFTS masterclass guests in 2018 and 2019 included:
"I left art college and a friend told me about the NFTS. I loved stills photography but thought documentaries could be a good option. I shot 15 films while I was here; I was constantly shooting; it was fantastic for me!" Roger Deakins
Martin McDonagh (In Bruges, Three Billboards Outside Ebbing, Missouri)
Phoebe Waller-Bridge (Fleabag, Killing Eve)
Denis Villeneuve (Blade Runner: 2049, Sicario, Prisoners)
Sally Wainwright (Gentleman Jack, Happy Valley, To Walk Invisible)
Greta Gerwig (Little Women, Ladybird)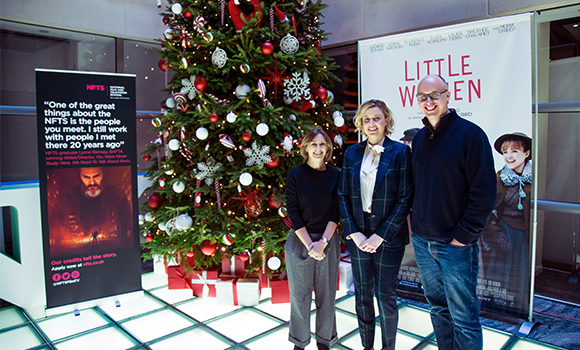 M Night Shyamalan (Glass, The Sixth Sense, The Village)
Pawel Pawlikowski (Cold War, Ida)
Rapman (Blue Story)
Lynne Ramsay (You Were Never Really Here, We Need to Talk About Kevin)
Clio Barnard (NFTS Graduate – Dark River, The Selfish Giant)
Alex Garland (Annihilation, Ex-Machina, The Beach, Enslaved: Odyssey to the West)
Yann Demange (NFTS Graduate - '71, Top Boy, White Boy Rick)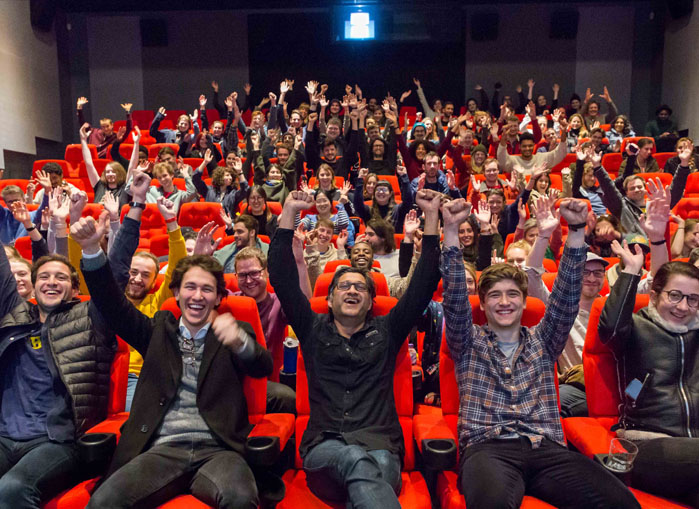 Debra Granik (Winter's Bone, Leave No Trace)
Joanna Hogg (NFTS Graduate - The Souvenir)
Damien Chazelle (La La Land, Whiplash)
Amma Asante (Belle, A United Kingdom, Where Hands Touch)
"The most important people are sitting beside you, your peer group. Those are the people who you'll be making films with and who'll nurture you…Those are the people who you can call on. The chair should swivel and you should be looking at each other!" Danny Boyle
Charlotte Bruus Christensen (NFTS Graduate – Far from the Madding Crowd, The Hunt)
Colin Trevorrow (Jurassic World)
Alice Lowe (Sightseers, Prevenge)
Paul Greengrass (The Bourne Supremacy, United 93)
Sarah Gavron (NFTS Graduate – Suffragette)
Duncan Kenworthy (Four Weddings and a Funeral, Love Actually, Notting Hill)
Faye Ward (Suffragette, Wild Rose, Stan & Ollie)
Sean McAllister (NFTS Graduate - A Northern Soul)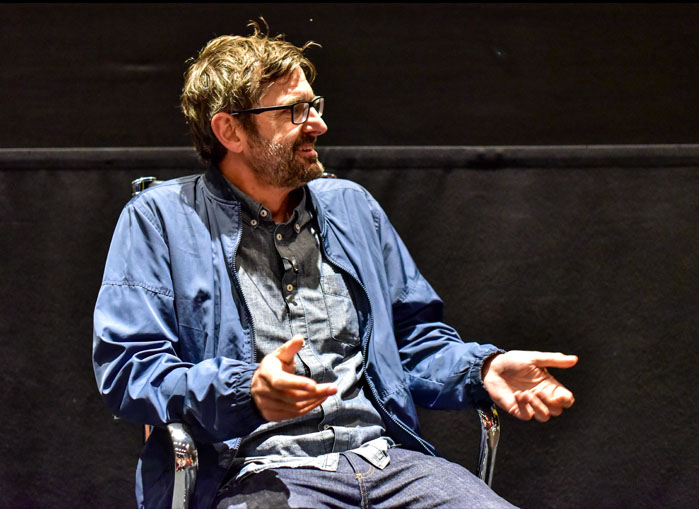 A clip from a recent Masterclass: Preview screening of The Last Tree & Q&A with Writer-Director Shola Amoo, Producer Myf Hopkins, Composer Segun Akinola, Production Designer Antonia Lowe & Editor Mdhamiri A Nkemi (all NFTS graduates):
Louis Theroux (My Scientology Movie)
Philippa Lowethorpe (Three Girls)
Úna Ni Dhonghaíle (NFTS graduate – Three Girls, Stan & Ollie)
Walter Murch (Apocalypse Now, The English Patient, the Godfather films)
Rebecca O'Brien (I, Daniel Blake, Sorry We Missed You)
Peter Kosminsky (The State, No Child of Mine, Wolf Hall)
Richard Phelan (NFTS Graduate - A Shaun The Sheep Movie: Farmageddon)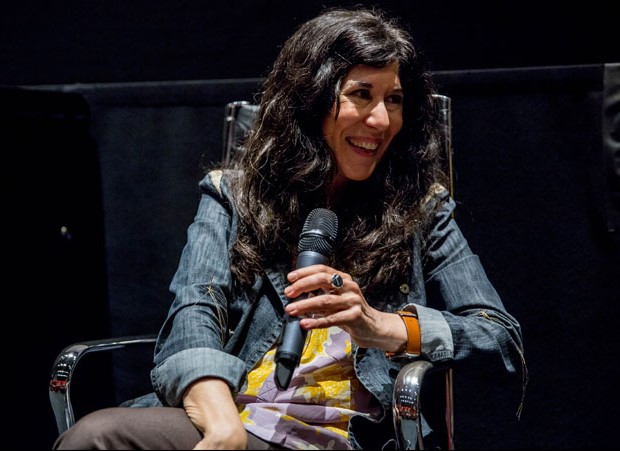 Nate Moore (Black Panther, Captain America: Civil War and Winter Soldier)
Gareth Edwards (Rogue One, Godzilla)
Ben Wheatley (Happy New Year Colin Burstead, Free Fire, Kill List, High Rise)
Josie Rourke (Mary Queen of Scots)
Asif Kapadia (Senna, Amy, Diego Maradona)
Michael Pearce (NFTS Graduate – Beast)
Chris Morris (Four Lions, The Day Shall Come)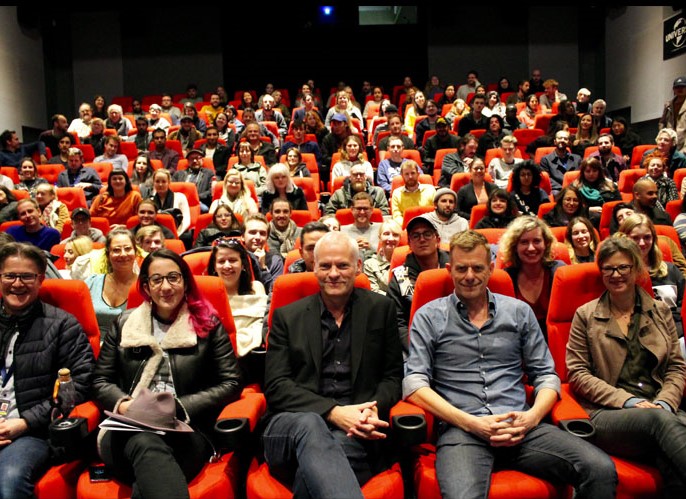 Brian Welsh (NFTS Graduate - Beats, Black Mirror)
Camilla Bray (NFTS Graduate - Beats, The Wind That Shakes the Barley)
"I like people who are honest and direct. I like to work with people who are not afraid. As a director I can make mistakes too and your creative collaborators can help keep you in the right direction - if they are brave enough to tell you." Denis Villeneuve
Andrew Macdonald (Trainspotting, Ex-Machina, 28 Days Later)
Neil Marshall (Game of Thrones, Dog Soldiers)
David Sproxton (Early Man, Wallace and Gromit)
Bart Layton (American Animals)
Peter Strickland (In Fabric, Berberian Sound Studio, Katalin Varga)
Lisa McGee (Derry Girls)
Douglas Mackinnon (NFTS Graduate - Good Omens, Dr Who, Sherlock)
David Yates (NFTS Graduate - Fantastic Beasts and Where to Find Them, Harry Potter and The Order of the Phoenix, The Half-Blood Prince and The Deathly Hallows)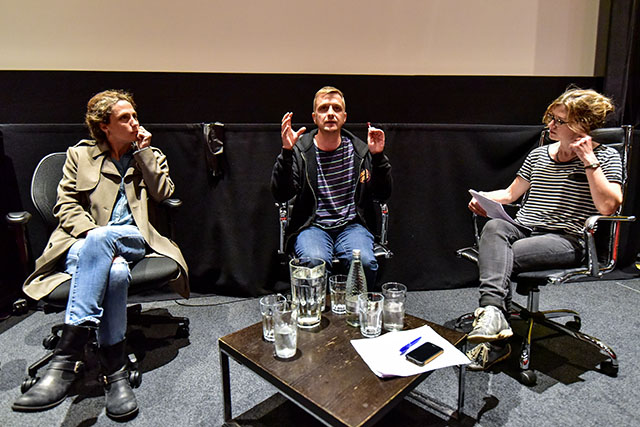 Previous masterclass guests have included Taika Waititi, David Fincher, Roger Deakins, Guillermo del Toro, Christopher Nolan, Danny Boyle, Abi Morgan, Russell T Davies, Sam Mendes, Park Chan Wook, Ron Howard, Lone Scherfig, Kenneth Branagh, Steve McQueen, Francis Lee, Alfonso Cuaron, Stephen Soderbergh, Armando Iannucci, Bill Nighy, Nick Park, Gore Verbinski, Sally Potter, Rian Johnson, Simon Beaufoy, Ram Bergman, Darren Aronofsky, Aaron Sorkin, Terry Gilliam, Christopher Hampton, Tony Robinson, Matt Stone & Trey Parker, Mike Leigh, Henry Selick, Susanne Bier, Thomas Vinterberg, Ken Loach and Guy Ritchie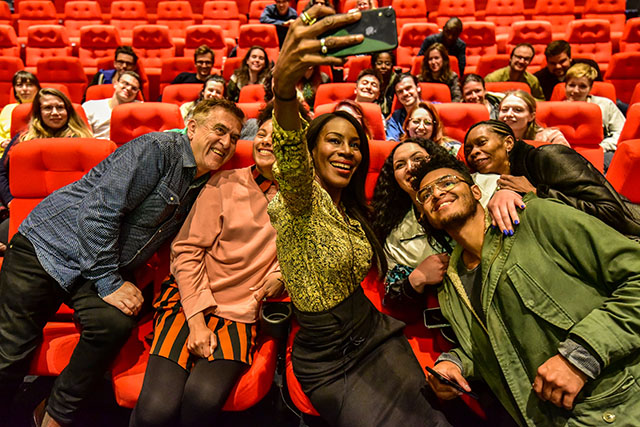 Be part of the story.