TV Drama: Creating The Bible
Explore this course
Key details
Location Beaconsfield
Duration 8 week course
Commitment 3 days per week
Next intake April 2019
Application deadline 05 Mar 2019
Begin your application
Overview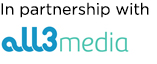 This eight-week course, run in association with all3media, aims to give participants the skills and know how they need to create a high end television drama series.
Television drama has entered an unprecedented era of international acclaim and success. High value drama series like The Crown, Game of Thrones and Breaking Bad have challenged and enthused audiences across the world with TV drama that is original, complex and non-formulaic.
There is a new appetite among UK drama commissioners and independent producers to develop work along such original lines.
All NFTS students can attend the School's masterclasses programme, with recent guests including Christopher Nolan (Dunkirk, The Dark Knight, Interstellar), Lynne Ramsay (You Were Never Really Here) and Armando Iannucci (The Thick of It, Veep, The Death of Stalin).
"I don't want to sound dramatic, but (the course) is truly life changing. Thank you all". Douglas Lan, course participant.
What you will study
'TV Drama – Creating The Bible' is an eight-week course, requiring at least three days' attendance at the NFTS in Beaconsfield each week, that aims to equip writers and producers with the knowledge and skills required to create a high-end ten-part drama series.
Participants will write and complete a full bible and pilot episode for a drama series that has the potential of running over more than one season.
The course does not follow any received academic view about screenwriting but will create the actual conditions of working on an original drama project over a period of time among professionals with a proven track record.
Among the guests Peter Ansorge has brought to previous writing courses at the school are writers David Hare and Howard Brenton, producers Jane Featherstone (Kudos), Simon Heath (World Productions) and impresario Michael Grade who has been Controller of BBC1, and Chief Executive at both ITV and at Channel 4.
Current or recent tutors
Peter Ansorge
Peter Ansorge
Course Leader, TV Drama: Creating the Bible
Ex-Channel 4 Head of Drama. His commissions included A Very British Coup and Traffik
Entry requirements
Applicants do not necessarily need to have a university Bachelors degree to apply for this course, but must be able to clearly demonstrate a good level of ability in the field of writing and/or producing, have a real passion for drama and be fully committed to a career in it.
If you are not an EEA National, you must already be in possession of a UK visa valid for the duration of this course. We are unable to accept your application if you do not.
If you are not sure whether your experience or qualifications are appropriate, please ask the Registry for advice - info@nfts.co.uk.
How to apply
Application deadline: 05 Mar 2019
Applicants must complete the online application form and submit the following supporting material:
You can apply online by clicking on BEGIN YOUR APPLICATION below, or you can download our application form and submit it to registry@nfts.co.uk. We are happy to receive applications at any time up until the midnight of the application deadline date.
Begin your application
More content that you may be interested in...