TV Drama: Creating The Bible
Explore this course
Key details
Location Beaconsfield
Duration 8 week course
Commitment 3 days per week
Next intake January 2023
Application deadline 08 Sep 2022
Begin your application
Overview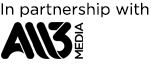 This blended delivery eight-week course, run in association with all3media, aims to give participants the skills and know how they need to create a high end television drama series.
Television drama has entered an unprecedented era of international acclaim and success. High value drama series like The Crown, Game of Thrones and Breaking Bad have challenged and enthused audiences across the world with TV drama that is original, complex and non-formulaic.
There is a new appetite among UK drama commissioners and independent producers to develop work along such original lines.
All NFTS students can attend Masterclasses. Recent guests include David Fincher (Fight Club), Greta Gerwig (Little Women), Steve McQueen (12 Years A Slave), Edgar Wright (Hot Fuzz), Phoebe Waller-Bridge (Fleabag), Ben Wheatley (Free Fire), Rapman (Blue Story), Louis Theroux, Debra Granik (Winter's Bone), Denis Villeneuve (Bladerunner 2049), Lynne Ramsay (You Were Never Really Here), Sam Mendes (1917), Asif Kapadia (Senna), Joanna Hogg (The Souvenir), and Russell T Davies (Doctor Who).
The course will take place on Monday - Wednesdays each week.
"The course was genuinely lifechanging for me. Peter's mode of teaching installed a self-confidence that allowed me to complete my pilot to the highest standard whilst constantly imagining new ideas to move the story forward. He brings his wealth of knowledge to every session and I've left the course feeling invigorated with new connections to the best production companies in the UK. If you want to write television, this is simply the best course out there."
"This course was the best writing decision I could have made this year and I am so grateful to Peter and to my classmates for this experience!"
"I don't want to sound dramatic, but (the course) is truly life changing. Thank you all". Douglas Lan, course participant.
What you will study
'TV Drama – Creating The Bible' is an eight-week course, requiring at least three days' attendance (normally Monday to Wednesday) each week, that aims to equip writers and producers with the knowledge and skills required to create a high-end ten-part drama series.
Participants will write and complete a full bible and pilot episode for a drama series that has the potential of running over more than one season.
The course does not follow any received academic view about screenwriting but will create the actual conditions of working on an original drama project over a period of time among professionals with a proven track record.
All3Media, one of the UK's leading independent companies, sponsors this Certificate course. Bursaries are available for freelancers with a disability or who are from ethnically diverse backgrounds. During the course, participants will meet and pitch to Heads of Drama at leading All3Media TV companies such as Neal Street and Company Pictures who, if excited by your project, will have first refusal in producing and developing it further.
Current or recent tutors
Peter Ansorge
Peter Ansorge
Course Leader, TV Drama: Creating the Bible
Ex-Channel 4 Head of Drama. His commissions included A Very British Coup and Traffik
Entry requirements
Applicants do not necessarily need to have a university Bachelors degree to apply for this course, but must be able to clearly demonstrate a good level of ability in the field of writing and/or producing, have a real passion for drama and be fully committed to a career in it.
Download programme specification (PDF)
If you have any questions, please email info@nfts.co.uk.
How to apply
Application deadline: 08 Sep 2022
Applicants must complete the online application form and submit the following supporting material:
You can apply online by clicking on BEGIN YOUR APPLICATION below. We are happy to receive applications at any time up until the midnight of the application deadline date.
Begin your application
More content that you may be interested in...