Access NFTS is a national outreach programme designed to find, inform and inspire a new generation of film, TV and games talent.
As the UK's national film and television school, it's our mission to seek out home grown British talent and to help it flourish. We want to meet and work with the film, television and games makers of the future - from school leavers to adults looking for a way into the industry - wherever they may come from and whatever their means so that they have the opportunity and support to reach their full potential.
Whether you want to go on to study with us at the NFTS or elsewhere, or get a junior job in the industry and work your way up, our access programme can help you take your career forwards.
Details of how, when and where you can engage with NFTS around the country, can be found below.
Access NFTS is supported by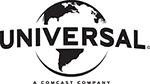 Pop Up Tour
Each year NFTS tutors and alumni head out on the road across the UK to find exciting new talent and to help people discover new and less well-known aspects of the industry.
The Pop Up events are designed to give people an introduction not only into the School and the wider film, TV and games industries, but also to different disciplines - for example, one might focus on Sound and another on Production Design - with specialist insight from expert tutors, alumni and industry professionals. And they won't be dry tutorials - Each event will be supported by material and examples from the latest Universal Pictures international releases including Jurassic World Fallen Kingdom, titles from the Fast & Furious franchise and selected titles from Blumhouse and Universal's animated slate.
Each Pop Up event will be completely individual - a different location, a focus on a different film, TV or games making discipline, different speakers and different Universal Pictures International film projects featured.
Beaconsfield | Theme: Digital Effects| 18 January 2020

Venue: National Film and Television School | Featured Universal Release:Doolittle

In conjunction with the upcoming release of the Universal blockbuster Doolittle (starring Robert Downey jr) the NFTS DFX* Department would like to invite you into the world of VFX. During this 2 hour session you can meet experts from the industry, current students and a member of the Doolittle film VFX crew.

The day will be led by DFX Head of Department, John Rowe, who will talk about the successful DFX MA course and his career, as well as presentation and Q&A with graduate VFX artist Luke Hardisty (who worked on Doolittle, as well as current BBC Hit 'His Dark Materials', the upcomng 'Wonder Woman' sequel and 'Guardians of the Galaxy Vol 2'). During the tour of the school/studios you will have the chance to see a set being built and see a motion capture demonstration, a real time animation technique, as used in video games and films like Star Wars, The Lion King and, of course our featured film, Dolittle.

Two sessions will be running on the day

Session 1 10.00 -12.00
Session 2 14.00 -16.00

The sessions are free of charge and open to attendees over the age of 11. This event is now FULLY BOOKED

Birmingham | Theme: Producing and Production Management | 29 February 2020

Venue: TBC | Featured Universal Release: The Invisible Man

More details to follow

Bristol | Theme: Model Making and Digital Effects | 7 March 2020

Venue: TBC | Featured Universal Release: Trolls 2 World Tour

More details to follow

Liverpool | Theme: Sound | 21 March 2020

Venue: TBC | Featured Universal Release: No Time to Die

More details to follow

Truro | Theme: Cinematography| 28 March 2020

Venue: TBC | Featured Universal Release: No Time to Die

More details to follow

Cambridge | Theme: Science and Natural History | April 2020

Venue: TBC

More details to follow

TBC | Theme: Documentary | 29 April 2020

Venue: TBC

More details to follow

Bournemouth | Theme: Marketing, Sales and Distribution | 9 May 2020

Venue: TBC | Featured Universal Release: Fast and Furious 9 ​

More details to follow

London | Theme: Editing | 27 June 2020

Venue: TBC | Featured Universal Release: Minions 2 The Rise of Gru

More details to follow

Film Festivals and Events
We regularly attend a variety of Film Festivals and other events. These include the Encounters Short Film Festival in Bristol, Aesthetica in York, the BECTU Freelancers Fair and the RTS Futures Conference.
Below are confirmed dates for upcoming festivals and events we will be at in the coming weeks and months.
YORK | RTS Futures Fair | February 2020

More details to follow

LONDON | BECTU Freelance Fair | June 2020

More details to follow
Work in our local area
The NFTS is a national institution, but it is also a proud part of the thriving screen industries sector in and around our south Buckinghamshire home, including iconic film studios like Pinewood and Leavesden and the dozens of specialist creative businesses based nearby. We work closely with the Buckinghamshire Skills Hub and others to reach out to young people in the local area, including running an annual commercials competition for local sixth form and college students, hosting events as part of Creative Careers Week and taking part in the annual Bucks Skills Show. For more information click on the links below.
Commercials Competition | Year Group: 12 | September 2019 - January 2020

Venue: In School/NFTS | In partnership with Buckinghamshire Skills Hub

---

The National Film and Television School have set up the NFTS Commercials Challenge in conjunction with Bucks Skills Hub. It not only provides young people with an introduction to the idea of working in the creative sector, but also gives them a very practical opportunity to develop video production skills vital to modern global communication and necessary to so many creative sector roles.The Challenge is a perfect way of enabling schools to meet Gatsby Benchmark 6 and combine careers within the curriculum. It fits particularly well with media, drama and English students – although is open to any interested students.

Particpation of this event is coordinated by Bucks Skills Hub.
Invitations are sent out in early September each year. Please note only schools within Buckingamshire are eligbile to take part in the challenge currently,

To find out more and register interest in future challenges please contact info@buckstvlep.co.uk
BFI Film Academy
Annually the School runs the BFI Film Academy Craft Skills Residential for 16-19 year olds. Applications open in September each year and the programme runs in the Spring. For more information on the events available and how to apply, please visit our dedicated webpage https://nfts.co.uk/bfi-film-academy
School, College and University events
If you would like the NFTS to attend an event at your institution, or you would like to bring students to our Beaconsfield Studios site, please contact us on the information below. For more detalls of our courses click here and to find out more about the experiences and accomplishments of our Heads of Department click here.

All events and visits are subject to availability.
Contact
For more information on Access NFTS please contact Head of Outreach, Joe Bradbury-Walters
Email: jbradbury-walters@nfts.co.uk
Phone: 01494 731470
Be part of the story.