Wednesday 1 December: Over the course of one intense year, students of the hyper focused NFTS Model Making for Animation Diploma gain the skills, knowledge and expertise to launch a career, with all 11 graduates from the most recent cohort already working in the industry!
Two 2021 graduates are working within the Puppet department of world-famous animation studio Aardman on the long-awaited Chicken Run sequel. Additionally, a host of previous alumni are employed at Aardman on a full-time basis on stop motion titles including the festive musical special Robin Robin which hatched on Netflix on 24th November.
Three graduates are working on Warner Bros' Charlie and The Chocolate Factory prequel Wonka, starring Timothée Chalamet, at Leavesden Studios with another trio of Model Makers putting their talents to use on the latest installment of the Band of Brothers war drama series, Masters of the Air for Apple TV.
Other graduates are working on an upcoming Marvel film which remains under wraps, the Britbox revival of the satirical puppet series Spitting Image and with leading prop design and fabrication workshop/studio BGI Supplies at Longcross Studios whose work has featured on countless blockbuster films including Dune, Terminator, Mission Impossible, Bohemian Rhapsody and Kingsman.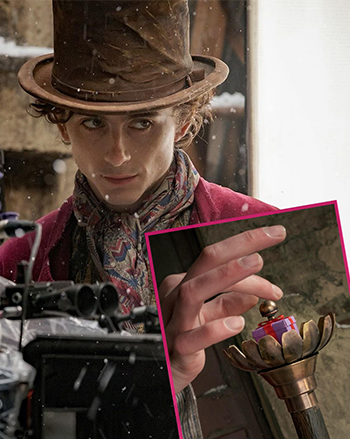 All NFTS heads of department and tutors have years of industry experience, with students learning from professionals who have walked the same path and know what it takes to succeed.
John Lee, NFTS Head of Model Making has worked on huge titles including Harry Potter, Star Wars and Wes Anderson's Fantastic Mr Fox and Isle of Dogs.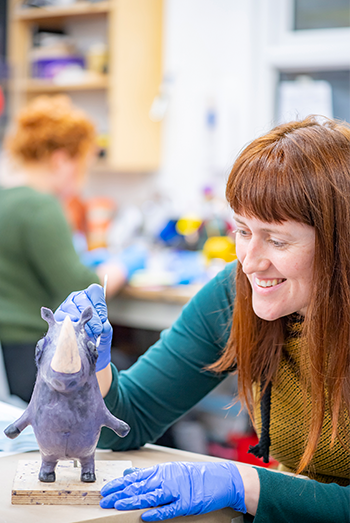 Commenting on the quality of NFTS Model Makers, Kate Anderson, Head of Puppets, Aardman said: "I love seeing CVs from NFTS students as it feels like they have already been put through a pre-selection process especially for us at Aardman. If John Lee has chosen and trained someone then they are almost certainly the kind of person we will be interested in. Regular internships also give us a great opportunity to meet students in person and see how they fit into our team."
Build your future on the NFTS Model Making for Animation Diploma…
Applications now open to start September 2022, visit nfts.co.uk/modelmaking to find out more and start your application!
#NFTS