Following another brilliant list of nominations for NFTS alumni at the 2021 EE British Academy Film Awards we caught up with 2020 Directing Documentary graduate Ghada Eldemellawy to find out more about her incredible journey from NFTS student to BAFTA nominated documentary Director!
Ghada's graduation documentary Miss Curvy was nominated in the British Short Film category in this year's awards. The film follows a Ugandan mother trying to navigate her past traumas through participating in Africa's first beauty pageant for plus-size women.
What were you doing before applying to the NFTS?
Before I applied to the NFTS I was working in the legal field. It might sound surprising, but I did not come from a filmmaking background at all! I have also spent a number of years working for the London-based charity Reprieve where I frequently travelled abroad to find and meet clients. This experience of going on trips alone to countries I have never been to definitely came in handy when planning for the shoot in Uganda.
Where did the inspiration for Miss Curvy come from and was it always in your mind as a documentary project?
I joined the NFTS at the last minute after three people dropped out of the course prior to its start. Although I did well in the interviews (or so I thought anyway!), my lack of technical/filmmaking knowledge meant that I was kindly put on a waiting list. I provide this context for two reasons. Firstly, to impress on anyone reading this and keen to join the school to never despair! But also, to explain that I definitely did not have any plans for a documentary project when I first enrolled. I was just so thrilled to have even been given the chance.
One evening during the start of my second year at school (a time when literally every Directing student is incredibly stressed about coming up with the best graduation project idea) I stumbled across a news article about a controversial beauty pageant for plus-size women in Uganda. I was curious and when I paused for a moment to consider why I chose to read this article, the answer hit me right away. I have always been intrigued by what different generations and different parts of the world perceived as beautiful. I remember growing up confused by my grandmother's assertions that big meant beautiful. I later came to learn that to her at the time, and due to her humble background, size reflected wealth. I would also juxtapose her attitude with the images of emaciated models I saw on my mother's piles of Vogue and other 90s magazine covers. Their attitudes were staggeringly different. My mother was constantly dieting or watching her food intake, my grandmother cooked in abundance.
How did you gain access to the Miss Curvy pageant and what was your experience of filming in Uganda?
I was thrilled to find out that the pageant's bootcamp and finale will be taking place around the same time as our shooting schedule, but I had no way of contacting those in charge except through ringing the numbers provided for those wanting to apply for Miss Curvy! So, in my first call to the organisers, I had to explain that although I probably do fit the "curvy" criteria, I was calling to discuss the possibility of making a documentary about some of the contestants in the pageant. Of course, I had to explain my motivations for wanting to make the film and although the people I was speaking to were warm enough, the answer was not an immediate yes. I had to spend many hours on the phone to Uganda to get their final buy-in and iron out all the access details.
However, once my team and I arrived in Uganda, the shoot itself was absolutely incredible. Some of the most memorable moments of my life I would say! The best thing about international documentary filmmaking is that you do not just rock up to a country as a tourist with a camera, you truly immerse yourself in the culture. Also, the camaraderie I felt with my teammates, Fabio Mota (Cinematographer) and Sam Jenkins (Sound Recordist) was truly amazing.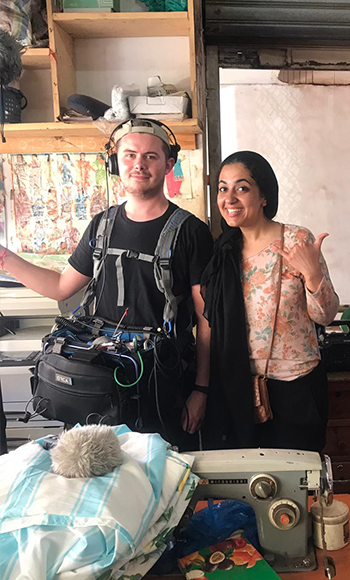 Miss Curvy has enjoyed huge award and festival success. Why do you think the film has resonated with audiences so much?
Miss Curvy brings you a piece of Uganda/East Africa as you have never seen it before! And that I would say is part of its wide appeal. Unfortunately, Africa is often so poorly and one-dimensionally represented in the mainstream media, but audiences are keen for fresh original stories from the continent.
Also, Miss Curvy's message is uniquely universal and thanks to the amazing people I met in Uganda as well as my team's hard work, the film is anything but pretentious. Men, women, young and old, everyone really can relate in one way or another to Namukasa Mariam's incredible journey.
You studied the Directing Documentary MA. Why did you choose the NFTS?
I chose the NFTS not just for its reputation but also because of the way the course is designed. I wanted a practical, hands-on course that taught me (or forced me, really) to try my hands at documentary filmmaking. At the NFTS, you are constantly learning on the job while guided by some remarkable tutors. I was also massively enticed by the amazing access we get to resources and the collaborations made possible with the other departments in the school.
What did the BAFTA nomination mean to you and the Miss Curvy team?
The BAFTA nomination meant the absolute world to me and my team. This film was a true labour of love for all of us and everyone who worked on it contributed with so much joy and enthusiasm.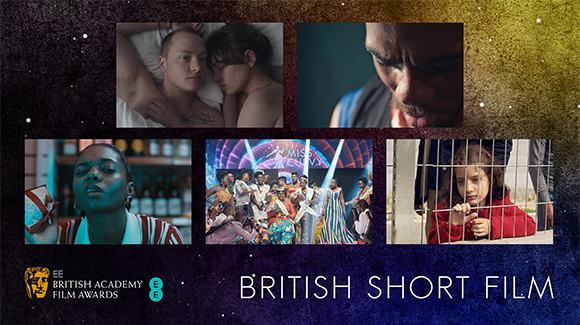 Gareth Pugh (Editor) and I spent many months in the edit suite and beyond doing our absolute best to try to make the film the best it can possibly be. So to get this kind of recognition is absolutely phenomenal. I was also incredibly lucky to work with a hugely talented post-production team. João Fonte (Sound Designer), Sarah Boughton (Composer) and Nigel Tadyanehondo (Colourist) have all added so much to the feel and texture of the film, I genuinely believe we would not have been where we are today without their incredible input. And of course, my production manager Brendan Kavanagh has also been an absolute rock running the operations side of things.
What filmmaking lessons did you learn from making Miss Curvy that you'll be taking forward into your next project?
I have learnt that it takes true graft and many many hours of your life to put together a well-crafted film so for me, any future projects have to be in one way or another meaningful in order to be worth pursuing.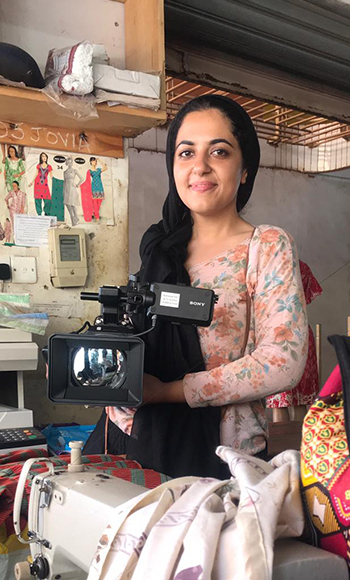 From a more practical perspective, I have also learnt that you can never be prepared enough for a shoot. I can only thank my head of department Peter Dale for reinforcing this idea to me. And as much as I resisted it at the time, his insistence on me securing a clear access agreed in writing meant that the shoot in Uganda went a lot more smoothly than how it could have otherwise turned out. Planning and preparing can be hard work at the beginning but it will most certainly always pay off at the end.
Finally, what advice can you give to aspiring documentary makers who may be thinking of following in your footsteps and applying to the NFTS?
My advice would be threefold. Firstly, make sure you experiment, push the boundaries a little bit and make as many mistakes as you can. Secondly, ask questions, preferably many of them and make the most out of the resources and people you encounter. And finally, never judge a book by its cover. It is often very easy to get sucked into gossip and build impressions about people based on hearsay or second-hand information. Trust that if you have not directly worked with someone you simply do not know who they are. Keep an open mind and I guarantee you, you will be surprised!
NFTS Credits

Director/Producer- Ghada Eldemellawy
Cinematographer - Fabio Mota
Production Manager - Brendan Kavanagh
Editor - Gareth Pugh
Sound Recordist - Sam Jenkins
Sound Designer/Dubbing Mixer - João Fonte
Composer - Sarah Ann Boughton
Colourist And Online Editor - Nigel Tadyanehondo
The NFTS could not be more proud of all of our graduates that were involved in making the productions that were nominated for this year's BAFTA's. Read more about our nominations here: nfts.co.uk/blog/15-bafta-nominations-nfts-alumni
Get a behind the scenes look at another of the NFTS BAFTA nominated films in our previous nominee spotlight blog: nfts.co.uk/blog/nfts-2021-bafta-nominee-spotlight-song-lost-boy
Applications are open for the NFTS Directing Documentary MA and many other MA and Diploma courses.
Train to make films worthy of BAFTA nominations and wins by visiting nfts.co.uk/courses and starting your application today!
#StandOutwithNFTS