7 February 2022: The NFTS is pleased to announce The Betty Willingale Scholarship for emerging screenwriters, which will provide a fund to support the next generation of NFTS Screenwriting MA students.
The scholarship was made possible by the estate of Betty Willingale, a pioneering script-editor and producer of British television who passed away in February 2021 at the age of 93. Due to her close association with scriptwriters throughout a career spanning over six decades, Betty was keen to support the future of aspiring screenwriters.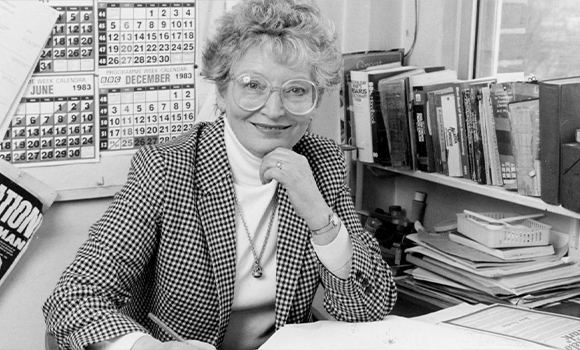 Betty joined the BBC World Service Library in 1944, at the age of 16, and moved to the newly formed Television Script Unit in 1955. She worked on many BBC Classic Serial adaptations and became a Script Editor and then a Producer in the drama department, always working closely with the screen writers. Her work at the BBC included I Claudius, Testament of Youth, Tinker Tailor Soldier Spy, The Barchester Chronicles, Tender is the Night and Fortunes of War. On retiring from the BBC in 1987 she joined Carnival Films and worked on many popular series including Agatha Christie's Poirot and Jeeves and Wooster. In 1996 she created and produced the ITV series Midsomer Murders and continued working on the programme until shortly before her death.
Betty received BAFTA's Special Award in recognition of her outstanding contribution to television, and a Lifetime Achievement Award from the Royal Television Society.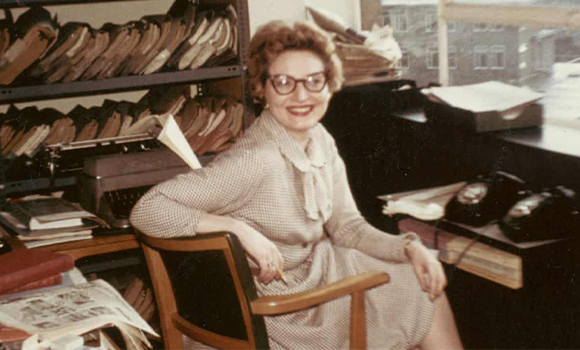 The inaugural recipient of The Betty Willingale Scholarship started their screenwriting journey with the NFTS at the end of January 2022, when they begin their studies on the School's leading Screenwriting MA, led by Brian Ward. Former alumni of the course include Krysty Wilson Cairns (1917), Shola Amoo (The Last Tree) and Laurie Nunn (Sex Education).
Brian Ward, Head of the NFTS Screenwriting MA commented: "We are so grateful to the estate of Betty Willingale for creating this generous new scholarship bearing her name. Betty was renowned for nurturing and supporting new writing talent during her career and through this new scholarship, her legacy will live on at the NFTS by giving a voice to those yet to be heard."
Applications are currently open to join the NFTS Screenwriting MA in January 2023.
For more info: nfts.co.uk/screenwriting
#NFTS