NFTS graduation fiction, Dead Birds – directed by Johnny Kenton and produced by Sabina Smitham has been selected from over 1500 films to reach the finalist stage of the Student Academy Awards.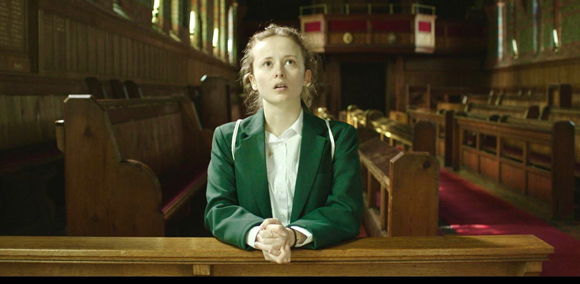 The Student Academy Awards were established in 1972 by The Academy to provide a platform for emerging global filmmakers. This year's ceremony will be held on Thursday, October 11, at the Academy's Samuel Goldwyn Theater in Beverly Hills.
Dead Birds Synopsis: A teenage badminton failure at a Catholic girls school goes to extreme lengths to win the inter-school cup. Dead Birds is a wild supernatural black comedy about competitive mother-daughter relationships, competitive badminton and how far you'd go to get what your heart most desires.
The Team: Johnny Kenton, Director; Sabina Smitham, Producer; Amelia Spencer, Screenwriter; Jonathan Flint, Cinematographer; Lilla Vindics, Megan Davison, Assistant Directors; Ian J. Crossland, Production Designer; Emma Clarke, Production Manager; Conor Meechan, Editor; Annette Slattery; Production Sound Mixer; Jamie Nicholls, 1st Assistant Sound; Sean Mcgarrity, Sound Designer & Dubbing Mixer; Stefano Fasce, Composer; Baitong Monseu, Lead Compositor; Eryk Hildebrand; Colourist & Online Editor
Producer, Sabina Smitham said: "With Dead Birds, we wanted to create something outrageous, wild and entertaining - with a real heart, too. That meant taking some creative risks, so we had a few moments of "can we really get away with this... will people think we're crazy?" I'm really proud of what Johnny and our wonderful cast and crew achieved, but even so being selected as a finalist for the Student Academy Awards is total surprise. It's the best possible news for a film like ours. We're over the moon and can't quite believe it!"