The National Film and Television School (NFTS) is to partner with Fís Éireann/Screen Ireland for the first time to launch a range of short courses designed to support progression and address in-demand skills within the growing Irish production sector.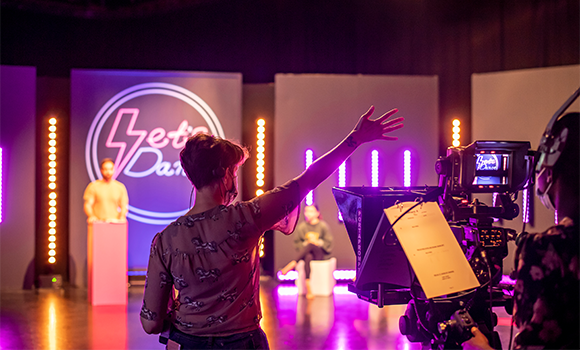 Led by top industry professionals, the new training programmes will be delivered online by the NFTS. The first intake of courses range from two to five days and will start at the end of November 2021.
In response to the ongoing demand for crew at all levels, these courses will help upskill existing production crew and support recruitment of new entrants into the screen sector in Ireland.
Participants can apply for the following courses as they are advertised:
1st Assistant Director Training (2 days: 29 - 30 November 2021)
Drama Production Management Essentials (5 days: 6 – 10 December 2021)
Line Producing for Production Managers (3 days: 4 - 6 January 2022)
Introduction to Production Accounting (2 days: 31 Jan - 1 Feb 2022)
NFTS Director Jon Wardle said: "We are delighted to partner with Screen Ireland for the first time. Developing and nurturing home-grown talent is key to ensuring the Irish film industry's workforce continues to thrive and we are proud the world leading training the NFTS is renowned for will contribute to its further growth."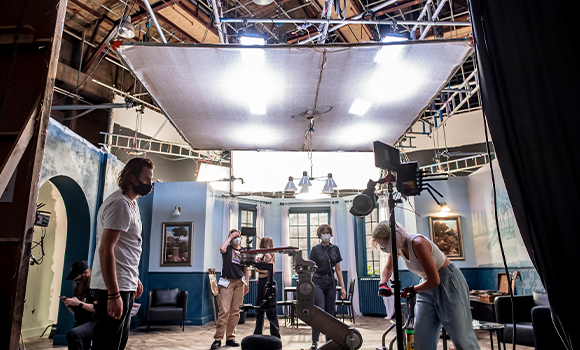 Skills Development Manager at Screen Ireland Gareth Lee added: "These courses will help to support access opportunities for new entrants, as well as progression opportunities for more established crew. NFTS has a great track record for the delivery of high-quality, industry-focused courses and we are delighted to be partnering with them on this exciting suite of programmes for crew here in Ireland."
More information and details of how to apply via the Screen Skills Ireland website
#NFTS