Bid Supported by Sir Lenny Henry, Asif Kapadia, Georgina Campbell, Sarah Gavron, Steven Moffat, Sue Vertue and Alex Garland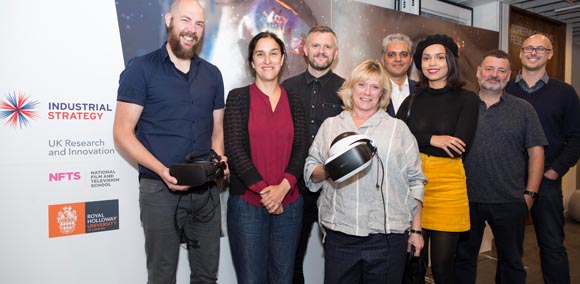 A new £10 million centre funded by the government's Industrial Strategy will develop cutting-edge creative training and research programmes in immersive storytelling to ensure the UK creative workforce is the most skilled in the world in the use of virtual, augmented and mixed reality technologies.
The National Film and Television School (NFTS) and Royal Holloway, University of London have won a competition to run the new National Centre for Immersive Storytelling following a competition run by UK Research and Innovation.
As well as experimental labs, workshops, placements and courses, the centre, to be known as StoryFutures Academy, will support and co-fund dozens of real immersive productions with a focus on storytelling.
The centre is a key element of the £33m Audience of the Future programme, part of the government's Industrial Strategy Challenge Fund. The programme aims to pioneer immersive experiences across the creative industries and was announced by government in March in the Creative Industries Sector Deal.
Announcing the winning bidders during a speech at the Raindance Film Festival Andrew Chitty, Audience of the Future Challenge Director, said: "The UK has an opportunity to lead the world in adopting immersive technology to find new audiences and create ground-breaking content. But to do this we need to develop our creative talent to make the best of this new medium. StoryFutures Academy is an exceptional partnership that brings together exceptional researchers, a world-class film school and partners across the industry who will not only support the centre but gain the benefit of its graduates."
The bid by NFTS and Royal Holloway is supported by a number of high profile supporters such as Sir Lenny Henry, Asif Kapadia, Georgina Campbell, Sarah Gavron, Steven Moffat, Sue Vertue, Alex Garland, John McVay (PACT), Jo Twist (UKIE) and Pete Johnson (BSAC).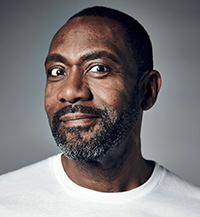 Sir Lenny Henry said: "Britain has an amazingly rich heritage and strength in storytelling. Immersive technologies are an exciting new opportunity for us, but this new frontier for storytelling should be one that really reflects the wealth and diversity of our country's talent. Royal Holloway and the National Film and Television School have brought together an extraordinary group of people and companies to move the needle along a bit with regard to egalitarian, creative storytelling in this new immersive space. It's not enough to put on a pair of glasses and look behind you. You've got to look to the side. Working together with this diverse and extraordinary group of people - researchers, artists, technologists and makers- we can tip the tipping point and really crack immersive storytelling in a way that is about and for all of us. That's the brilliance of StoryFutures Academy and why I'm a proud supporter of this amazing initiative." (image credit Jack Lawson)
Sarah Gavron said: "I am delighted to support the NFTS and Royal Holloway University National Centre for Immersive Storytelling. It will be exciting to explore how immersive can change the way audiences interact with stories. Having a national centre dedicated to this is an excellent idea."
Asif Kapadia said: "I'm so excited to be working with the Centre! I'm looking forward to getting my hands on the equipment, having a play, making mistakes and experimenting to understand how immersive technologies can be used to push boundaries and create compelling stories in drama, documentary, short films, long form or gaming."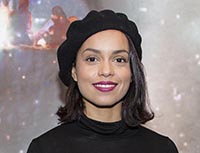 Georgina Campbell said: "I'm proud to be an advocate for the opportunities StoryFutures Academy presents for creative talent in immersive and championing the role of diversity in the immersive sector to create a new chapter in screen industries. I'm excited to be a part of StoryFutures Academy to explore the possibilities of immersive and place creative storytelling at the heart of these new technologies. Stories don't belong to one particular platform - film, TV or otherwise. They grow and develop with creative freedom. They are essential to the human spirit - and vital to the UK economy. With the amazing array of talent and companies partnering StoryFutures Academy we will make immersive storytelling another British success story."
Matthew Brown, CEO of Imaginarium Studios said: "What a fantastic opportunity to bring together technology and the art of storytelling. We are looking forward to helping students, writers, researchers and actors better understand how performance capture and immersive technologies such as Magic Leap can create new possibilities for connecting with audiences. Likewise we are keen to be challenged by the narratives the UK's best creatives want to tell!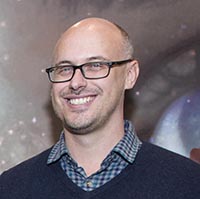 Jon Wardle, NFTS Director, said: "We are delighted to be awarded the bid to run the National Centre in Immersive Storytelling in partnership with Royal Holloway. It is our aim to make immersive another success story for UK Plc's world leading screen industries by enabling our world-leading storytellers of film, TV, games and theatre to exploit this new medium. We intend to place diversity at the heart of our endeavours, ensuring that the future of immersive storytelling is one that reflects the full breadth of the UK's creative talent."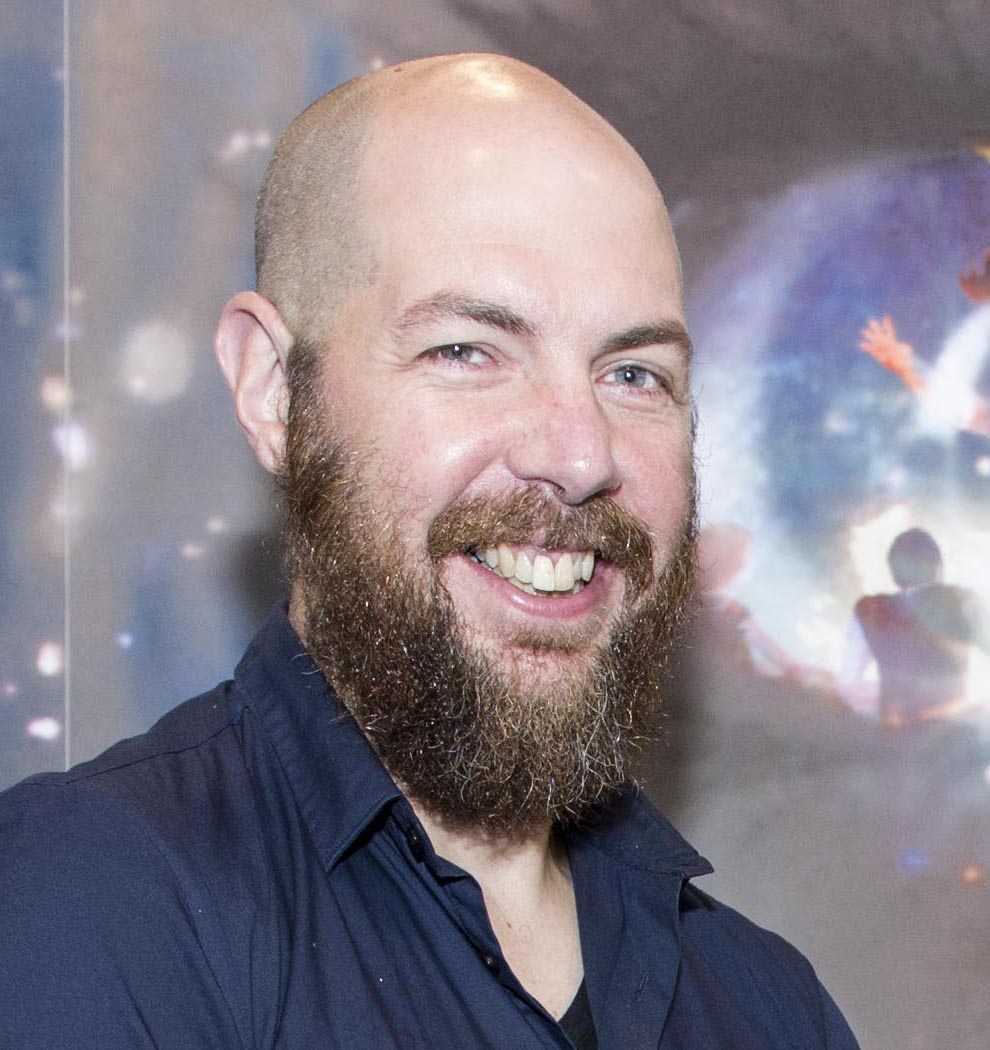 Professor James Bennett, Royal Holloway said: "This is an exciting partnership between the country's leading screen industries' training provider and one of the UK's leading research institutions. It's a unique collaboration that will bring together industry and academia to explore the exciting creative and commercial opportunities of immersive technologies, placing story-telling at the heart of the work. StoryFutures Academy will work with organisations across the UK to commission 60 productions which will play a vital role in the development of the UK's immersive sector and talent pipeline. The experimental labs will tap into Royal Holloway's cutting-edge work in electronic engineering, media arts, management and psychology, to enable producers of immersive productions to respond to issues identified during audience testing."
Science and Innovation Minister Sam Gyimah said: "From Harry Potter to Downton Abbey, Damien Hirst to Grand Theft Auto, the UK has the most incredible storytellers bringing their art to life for the entire world to enjoy. Immersive technology, such as virtual reality, can transform our traditional creative industries into something even more awe-inspiring for audiences, giving them the feeling of really being there. The new Centre for Immersive Storytelling takes us a step closer to reaching our ambition within the Creative Industries Sector Deal to boost the UK's place as a world leader in this kind of content by 2025."
Minister for Digital and the Creative Industries Margot James said: "From watching live theatre productions in the cinema to apps which allow you to scan and identify artworks on gallery visits, immersive tech is opening up a huge range of exciting new possibilities. We are determined to be the best place in the world to start and grow a digital business, and by backing this new StoryFutures Academy we will help our world-class creative talent captivate the audiences of the future."
More information on the new National Centre for Immersive Storytelling :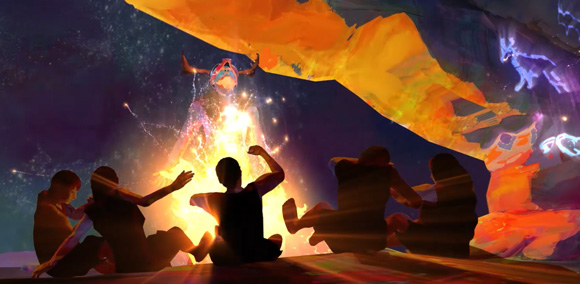 Organisations from the screen industries, film, games and TV producers, will be invited to be part of experimental labs run by NFTS and Royal Holloway starting with a number of high profile supporters of the bid including: Royal Holloway alumnus and special BAFTA award-winner, Sir Lenny Henry, Oscar winning writer, director and producer, Asif Kapadia (Amy), award-winning actor and comedian, , BAFTA winning actress, Georgina Campbell (Black Mirror), BAFTA winning director and NFTS alumna, Sarah Gavron (Suffragette) and Oscar nominated writer, producer and director, Primetime Emmy winning writer and producer, Steven Moffat (Sherlock), Primetime Emmy winning producer, Sue Vertue (Sherlock) and NFTS Associate Director, Alex Garland (Ex Machina).

The bid is also supported by a range of world-leading partners including: BFI, Sky, Punchdrunk, UK games fund, Imaginarium Studios, Rewind VR, McCann Erickson, Sony Interactive Entertainment, HTC Vive, Digital Catapult, Screen Skills, PACT, UKIE and BSAC.
Initially, training will take the form of placements, including boot camp intensive training for established screen industry practitioners, experimental labs, work experience placements and shadowing opportunities. NFTS and Royal Holloway will then offer 5-6 short courses available at a range of locations in the UK after a year of learning from experimental labs. Ultimately, both institutions will launch Masters provision in a range of immersive specialisms.
StoryFutures Academy will also offer paid placements for experts in a range of fields in traditional screen sectors to work with immersive companies. NFTS will use its reputation in traditional film, TV and games areas to engage a whole new group of people to ensure storytelling is at the heart of immersive, drawing on Royal Holloway's world-leading research base to inform and capture the interventions made. The National Centre for Immersive Storytelling will be led by Co-Directors Dr Jon Wardle (NFTS) and Professor James Bennett (Royal Holloway).
For more information, please visit www.nfts.co.uk/immersive
Contact for further information:
NFTS: Vicky Hewlett, Head of PR and Communications: vhewlett@nfts.co.uk