Directing Commercials
Explore this course
Key details
Location London
Duration 1 year
Commitment Part-time, Monday evenings
Next intake January 2023
Application deadline 08 Sep 2022
Begin your application
Overview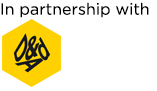 This unique part-time Professional Diploma course, delivered in partnership with D&AD, aims to equip students with the knowledge required to become a Commercials Director.
"NFTS' reputation and facilities should make this practical course a 'must' for anyone wanting to direct commercials" Sir Alan Parker
Based in London, students will have access to weekly talks from key speakers in the advertising industry, including Agency Producers, Creative Directors, Producers from production companies, successful Commercials Directors and industry professionals from many areas of production. This will give them the opportunity to improve their career prospects by gaining an unrivalled knowledge and an invaluable list of industry contacts. The course is supported by a wide range of commercials production companies and agencies.
Students will produce three commercials, including one viral commercial. The course takes place on one evening a week over the course of a year, with additional production activity as required.
All NFTS students can attend Masterclasses. Recent guests include David Fincher (Fight Club), Greta Gerwig (Little Women), Steve McQueen (12 Years A Slave), Edgar Wright (Hot Fuzz), Phoebe Waller-Bridge (Fleabag), Ben Wheatley (Free Fire), Rapman (Blue Story), Louis Theroux, Debra Granik (Winter's Bone), Denis Villeneuve (Bladerunner 2049), Lynne Ramsay (You Were Never Really Here), Sam Mendes (1917), Asif Kapadia (Senna), Joanna Hogg (The Souvenir), Russell T Davies (Doctor Who) and Dougal Wilson (Excitable Edgar - John Lewis).
What you will study
Working as a director in commercials involves a unique skillset. Not only does it require creative vision and technical knowledge but a successful director will have a good understanding of how to successfully negotiate working in a commercial environment in a highly collaborative way.
This course will facilitate students making three commercials (including one digital content only commercial) combining practical production experience with specialist training. Unlike other schools, all production costs are met by the NFTS.
ABOUT D&AD
Since 1962, D&AD has been inspiring a community of creative thinkers by celebrating and stimulating the finest in design and advertising. The D&AD Professional Awards are recognised globally as the ultimate creative accolade, entered and attended by the best from around the world. But it's much more than just awards. Members join a vibrant global community, whilst creatives and clients are inspired by a world-class Training programme. As a non-profit advertising association, all D&AD's surpluses go straight into programmes such as New Blood, inspiring the next generation of creative talent and stimulating the creative industry to work towards a fairer more sustainable future.
Course Leader
The course is run by Co-Head of Cinematography Stuart Harris, an acclaimed film commercials and music video Cinematographer and Winner of the D&AD Pencil.
Showcase
Last year, our students partnered with the Stella McCartney fashion house to produce a number of commercials.
Entry requirements
Students come from a wide range of backgrounds: you may be an independent filmmaker, you might have a degree or you may have experience of working in the industry.
While many applicants will have a degree from a British or overseas university, we will consider applicants who do not have a degree if they have an impressive portfolio, a creative track record or an alternative qualification.
If you are an EEA or International citizen, you must already be in possession of EU settled/pre-settled status or another visa which allows you to study for the duration of the course. If you do not already hold a UK status, unfortunately we cannot accept your application as we are currently unable to support a visa on our Diploma courses.
If you have any questions, please email info@nfts.co.uk.
How to apply
Application deadline: 08 Sep 2022
Applicants must complete the online application form and submit the following supporting materials:
A showreel of your own work (max 4 minutes) (Vimeo links)
A written idea for a 30 seconds commercial for a well-known product (one side of A4)
You can apply online by clicking on BEGIN YOUR APPLICATION below. We are happy to receive applications at any time up until the midnight of the application deadline date.
Begin your application