Immersive
The National Film and Television School carries out an extensive range of innovative activities in immersive (XR) storytelling and virtual production.
Through this work we are able to support industry professionals from across the UK to explore new forms of storytelling enabled by technology, as well as supporting existing and previous NFTS students through schemes such as Bridge to Industry.
StoryFutures: The UK's National Centre for Immersive Storytelling
Run by the National Film & Television School and Royal Holloway, University of London, StoryFutures is all about placing innovative storytelling at the heart of the next generation of immersive technologies and experiences. We develop cutting-edge research & development and training programmes to upskill the UK creative workforce in emerging technologies with world-leading partners and SME's. StoryFutures is funded by the Arts and Humanities Research Council, part of UK Research & Innovation (UKRI).

The Immersive department at NFTS is run by Rebecca Gregory-Clarke, Head of Immersive for NFTS and StoryFutures. StoryFutures: The UK's National Centre for Immersive Storytelling is led by Co-Directors Jon Wardle of the NFTS and Prof. James Bennett of Royal Holloway, University of London.
StoryFutures works with world-leading creative companies and organisations as part of their research & development and training and accelerator programmes, including: Industrial Light & Magic (ILM), Epic Games, BFI, DNEG, Dimension, BBC III, National Gallery, Nexus Studios, Niantic, ISODesign and Discovery Channel. We have also worked with Oscar-winning Director Asif Kapadia on his first VR film, Laika, and with double Oscar-winner Paul Franklin on training initiatives for his Virtual Production film Fireworks.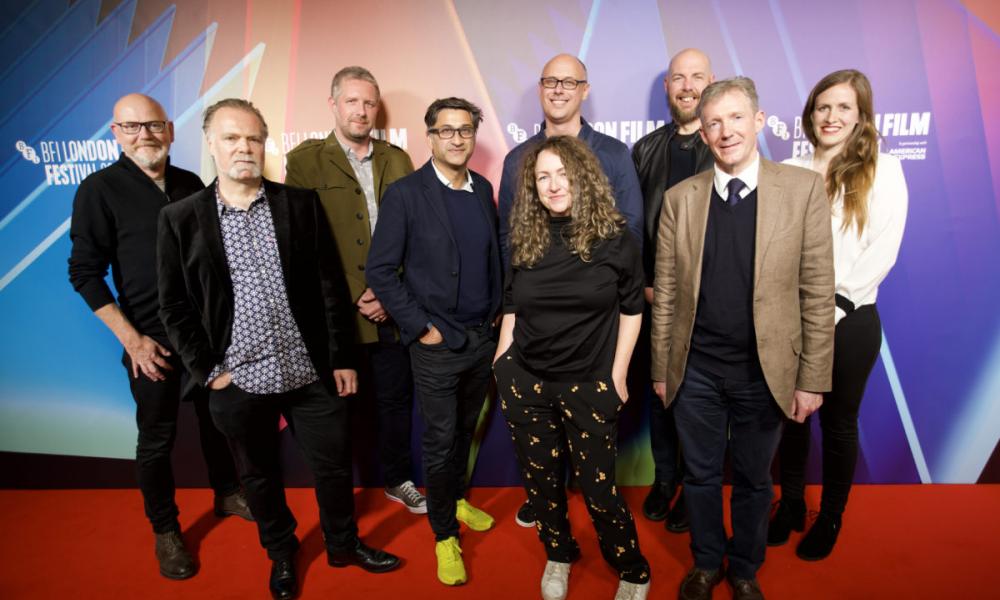 StoryFutures is committed to ensuring diversity and inclusion in all of our research and skills development opportunities. We are supported by Sir Lenny Henry on our steering board and have pledged to meet his campaign's goal of ensuring screen industries reflect British society: 50% female and 15- 20% BAME participants. Our approach will help ensure that the idea generators of the future are as diverse as its audiences will be.
To find out more about StoryFutures please visit storyfutures.com. Sign up to our newsletter here and follow us on social media: Instagram/Twitter @storyfuturesa.
Bridge to Industry - Immersive Storytelling Challenge
The NFTS Bridge to Industry scheme, supported by StoryFutures Academy, provides an opportunity for multi-disciplinary teams of NFTS graduates to make a 3-5 minute immersive project or experience. The selected team receives funding, alongside creative and technical support. Previous projects supported through the scheme include:
Midnight Story - a virtual reality experience voiced by Miriam Margolyes, directed by Antonin Niclass and produced by Jordi Morera. The project evolved from their 2021 graduate BAFTA-winning animation Do Not Feed The Pigeons. The VR short film premiered at the World Festival of Animated Film - Animafest Zagreb 2022. 
Seeds of Life - an original immersive experience, directed by Leto Meade and Christine Saab and produced by Michelle Brøndrum. The short film premiered in October 2021 and is celebrating global success in five festivals this year, including at Beyond Reality, Bucheon International Fantastic Film Festival (South Korea).
A third project to be supported by the scheme will be VR game Tea Is Served, an immersive comedy horror experience inspired by a short game created by lead designer Casey Lodge, a graduate of the NFTS Games Design and Development course. Read more about the scheme here.
Watch the latest StoryFutures Sizzle Reel