Sports Production
Explore this course
Key details
Location Beaconsfield
Duration 1 year
Commitment Full-time
Next intake January 2023
Application deadline 07 Jul 2022
Begin your application
Overview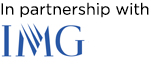 This unique Professional Diploma course, delivered in partnership with IMG, the world's largest independent sports producers, aims to equip students with the editorial skills required to produce state-of-the-art sports and live events coverage, highlights content and other material.
Every student completes a four-week work experience placement at IMG.
This is a practical course in which students learn about all forms of sports production, including creating their own stories and collaborate with those in other specialisms – with all production costs met by the School.
They not only have access to the NFTS' high quality production facilities but also visit IMG Studios as well as other major sports production houses.
All NFTS students can attend Masterclasses. Recent guests include David Fincher (Fight Club), Greta Gerwig (Little Women), Steve McQueen (12 Years A Slave), Edgar Wright (Hot Fuzz), Phoebe Waller-Bridge (Fleabag), Ben Wheatley (Free Fire), Rapman (Blue Story), Louis Theroux, Debra Granik (Winter's Bone), Denis Villeneuve (Bladerunner 2049), Lynne Ramsay (You Were Never Really Here), Sam Mendes (1917), Asif Kapadia (Senna), Joanna Hogg (The Souvenir), Russell T Davies and (Doctor Who).
IMG is the one of the world's largest independent sports producers. It has major relationships with broadcasters around the world, and is involved in work with FIFA, UEFA, the Premier League, European Tour Golf, the UCI, the Asian Games Federation and World Snooker. In the UK, IMG produces the Snooker World Championship and the BDO World Darts Championship.
​This course is industry recognised by ScreenSkills, the industry-led skills body for the UK's screen-based industries, and carries the ScreenSkills Select quality-mark which indicates courses best suited to prepare students for a career in the screen industries.​
What you will study
The course philosophy is that you learn by 'doing' as well as understanding theory and developing a variety of practical and creative skills. Specific areas taught and practiced are:
Sports programming landscape in the UK and worldwide
Producing sports and live events
Filming, editing and scripting sports features
Developing, pitching and responding to Requests for Information and Proposal (RFI/RFPs)
Managing people and being managed
Budgeting for Sports Productions
Specialist Workshops and Exercises
Graduation Projects
Course Leader
The course is led by Tom Lewis, who has over 30 years' experience in sports television.
Current or Recent Tutors
Senior Tutor is leading sports producer Chris Downham (recent credits include Series Producer of BBC Football League Show, and Senior Features Producer at 2018 FIFA World Cup in Russia.
Showcase
The NFTS has partnered with Wycombe Wanderers FC to give our Sports Production students behind-the-scenes access to the 'Chairboys'.
Entry requirements
A proven interest in sports or live production and an ability to work as part of a team are essential. We are looking for people who are practically- minded and who have a good general education. An aptitude and passion for editing and/or camera work.
While many applicants will have a degree from a British or overseas university, we will consider applicants who do not have a degree if they have a creative track record or an alternative qualification.
If you are an EEA or International citizen, you must already be in possession of UK settled/pre-settled status or another visa which allows you to study for the duration of the course. If you do not already hold a UK status, unfortunately we cannot accept your application as we are currently unable to support a visa on our Diploma courses.
If you have any questions, please email info@nfts.co.uk.
How to apply
Application deadline: 07 Jul 2022
Applicants must complete the online application form and submit the following supporting materials:
A one-page overview detailing how you would enhance the coverage of either a typical Premier League Football Match (Broadcast on Sky) or Channel 4 Racing.
If available, please provide evidence (via filmed material) of technical proficiency in editing and/or camera. Please include a link. (Please note this is not a compulsory requirement to apply).
You can apply online by clicking on BEGIN YOUR APPLICATION below. We are happy to receive applications at any time up until the midnight of the application deadline date.
Begin your application
More content that you may be interested in...