Leverhulme Trust Awards Scholarship Funding To Enable 45 New Students To Attend NFTS
Since 2001 the Leverhulme Trust (leverhulme.ac.uk) has awarded scholarships to over 121 NFTS students, providing incredible training opportunities across a range of MA courses for a diverse group of talented individuals.

The NFTS is thrilled to announce the Leverhulme Trust has renewed its on-going commitment to the School, having recently awarded a substantial new grant enabling a further 15 students annually to pursue their dream of a career in the creative industries, irrespective of their financial background.
The Leverhulme Trust is a national organisation that supplies grants for a wide range of individuals and institutions to support research and education. Their Arts Scholarships scheme has awarded £15 million to date and is dedicated to specialist arts institutions and registered charities, providing training opportunities across the fine and performing arts including music, drama and film.
By the end of the upcoming three year grant, 45 NFTS students will have been offered a scholarship. Scholarships make an incredible difference by providing pathways into the industry and at a time when many people and institutions are struggling to continue studying and training, they are all the more valuable to those who receive them.
Leverhulme Scholars from the NFTS have gone on to achieve incredible things within the film, television and games industry.
Dayo James studied the Sound Design MA (nfts.co.uk/sound-design) and since graduating has worked as Sound Effects and Sound Design Editor on a wealth of high profile film and television titles including The Mauritanian, Devs, The Undoing, Black Narcissus, Rebecca and Misbehaviour. In 2020 he was nominated for a prime time Emmy for Outstanding Sound Editing on Devs, directed by Alex Garland.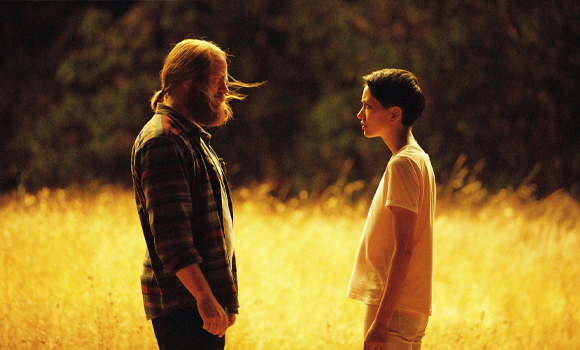 Ololade Adewusi studied on the Directing and Producing Television Entertainment MA (nfts.co.uk/tvent). His graduation satirical sketch show Melting Pot (since retitled Bait Britain) was optioned by Zig Zag Productions, one of the UK's foremost independent television production companies after they had the opportunity to watch it at the NFTS TV Entertainment Showcase at Channel 4.
Zsofia Szemeredy studied on the Marketing, Distribution, Sales and Exhibition MA (nfts.co.uk/mdse). Since graduating, Zsofia co-founded the Indie Film Distribution Summit, for filmmakers who'd like to gain more knowledge on how to get exposure for their films, and how to reach the right audiences. She is now working as a Development Executive and Sustainability Professional at Green Eyes Productions, a production company she also co-founded, focusing on sustainable filmmaking.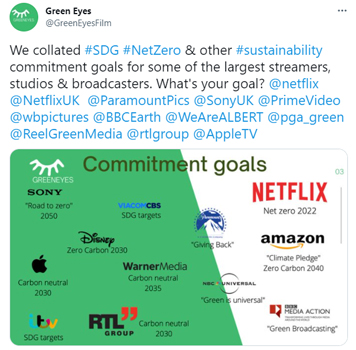 Katherine Hannaford, graduated from the Directing and Producing Science and Natural History MA (nfts.co.uk/snh). She quickly secured her first job in the industry at Bristol based Plimsoll Productions working on a landmark wildlife series, shooting sequences for a number or episodes. Katherine was promoted from Junior Researcher to Shooting Researcher within just six months. She now works as Shooting Researcher at Hooded Crow Productions.
Without the financial support offered by Leverhulme Arts Scholarships, none of the students would have been able to attend the NFTS. We are extremely grateful for their generous support.
Applications are open for many Leverhulme Trust supported MA courses at the NFTS:
Cinematography (nfts.co.uk/cinematography)
Composing (nfts.co.uk/composing)
Visual Effects (nfts.co.uk/vfx)
Directing and Producing Science and Natural History (nfts.co.uk/snh)
Directing and Producing Television Entertainment (nfts.co.uk/tvent)
Directing Animation (nfts.co.uk/animation)
Directing Documentary (nfts.co.uk/documentary)
Directing Fiction (nfts.co.uk/directing-fiction)
Editing (nfts.co.uk/editing)
Film Studies, Programming and Curation (nfts.co.uk/filmstudies)
Games Design and Development (nfts.co.uk/games)
Marketing, Distribution, Sales and Exhibition (nfts.co.uk/mdse)
Producing (nfts.co.uk/producing)
Production Design (nfts.co.uk/production-design)
Screenwriting (nfts.co.uk/screenwriting)
Sound Design (nfts.co.uk/sound-design)