National Film & Television School Announces Applications Now Open For Prime Video Craft Academy!
As part of our three year landmark collaboration with Prime Video announced in March 2022, The National Film and Television School is pleased to share that applications are now open for 25 people from across the UK to take on paid traineeships within a film and television craft specialism.
The inaugural participants will be given exciting opportunities to work on some of the biggest and most high-profile productions currently being made in the UK for Prime Video!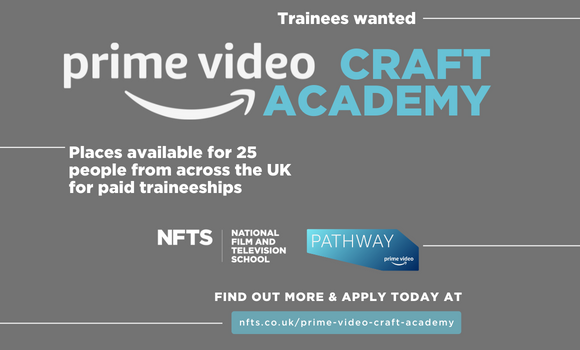 As Prime Video's home-grown productions continue to expand, the Prime Video Craft Academy will encourage a new creative generation to enter the industry and provide a more sustainable and diverse talent pool with the gold standard of training the NFTS is renowned for the world over.
The Prime Video Craft Academy participants will commence their traineeship journeys in November 2022, finishing 12 months later in November 2023.   
The selected participants will gain in demand skills and experience and will also:
Be awarded a 12 month contract with the NFTS
Work on some of the biggest TV productions currently being made on a UK-produced Amazon Original Series or with trusted Prime Video and Amazon Studios partners.
Learn a craft specialism (e.g. Locations, Art Department, Cameras)
Access training and support from the NFTS, which is widely regarded as one of the top film schools in the world
Have a base at one of two NFTS locations in Beaconsfield or Glasgow, for the duration of the 12-month traineeship
On successful completion of the traineeship, graduate with an NFTS Certificate in Production
At the beginning of their traineeship, participants will gain on the ground experience within a range of departments, in order to build their wider understanding of film and television production. As the year progresses, participants will be supported to specialise in areas such as Assistant Directing, Art Department, Locations, Camera, Sound, DIT (Digital Imaging Technician) and many other roles.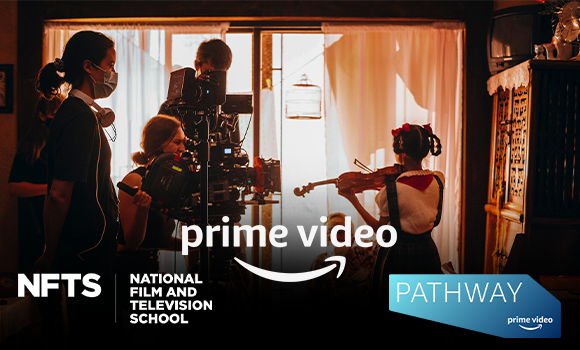 Ideal candidates for the Prime Video Craft Academy would be school leavers, university graduates or those with transferable skills looking to move into film and TV which is currently enjoying a golden era of production.
The NFTS is keen to receive applications from a wide range of backgrounds. 
To apply and for more information and frequently asked questions go to: nfts.co.uk/prime-video-craft-academy
#nationalfilmandtelevisionschool