NFTS Student Made Documentary And Game Win BAFTA Student Awards
The 2023 Yugo BAFTA Student Awards were held last night in Los Angeles and The National Film and Television School is incredibly proud to see two graduation productions named winners of prestigious awards in Documentary and Games.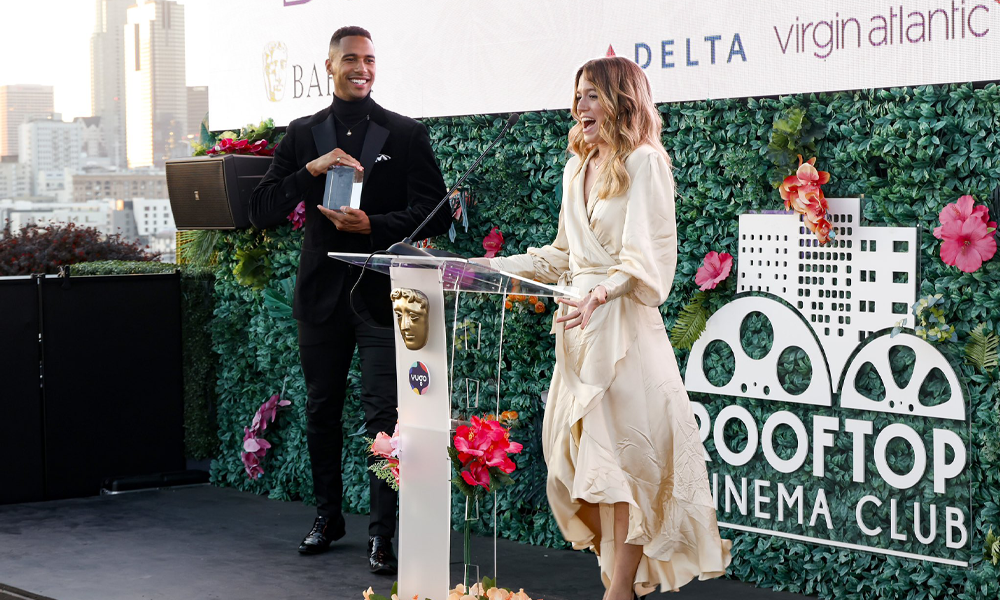 Documentary Happy - The Elephant in the Courtroom and game Eros Xavier's Love Solutions were made at the School by dedicated teams of students, working in specialisms including directing, editing, motion graphics, sound design, games development and composing.
This win for the NFTS Games Design MA comes at a special time as the course is celebrating its 10th anniversary this year!
Find out more about these stand-out productions below...
Happy | Documentary

Synopsis
Happy is an elephant. But is she also a person? This is the question of the biggest animal rights case of the 21st century. The story of a legal case that asks us to rethink our definition of personhood.
 

Eros Xavier's Love Solutions


Synopsis
A 2.5D narrative driven puzzle-like game. Play as Eros, a retired cupid who breaks couples apart instead of bringing them together by manipulating objects in their home. How many hearts can you break?
-
The Student Awards celebrate and reward the next generation of talented and innovative filmmakers and creatives from around the globe and the School is thrilled to see our graduates' work honoured.
A record number of NFTS productions were nominated for this years' Yugo BAFTA Student Awards - Find out more about our incredible training opportunities that could set you up for success: nfts.co.uk/places-available
-
If you would like to get in touch with any NFTS alumni who worked behind the scenes on these award-winning productions please contact alumni@nfts.co.uk.