2 September 2021: As part of its 50th Anniversary celebrations throughout 2021, The National Film and Television School (NFTS) has collaborated with Google Arts & Culture to open the vaults of its extensive archive for the very first time, launching a new collection of over 200 digitised films and behind the scenes material.
After five decades training filmmakers across disciplines including fiction, documentary, animation, television and games, the NFTS Digital Archive (g.co/NFTS) features a curated selection of student films made at the NFTS, complimented by a range of multi-media resources including behind the scenes stills, trailers, original screenplays and recent interviews.
Filmmakers such as Nick Park (Wallace and Gromit), Lynne Ramsay (We Need to Talk About Kevin), Rose Glass (Saint Maud) Nick Broomfield (Kurt and Courtney) and many more, share memories of making their student films and reflect on their experiences while studying at the NFTS. The incredible work NFTS graduates have created over the last 50 years has helped shape the cultural life of the UK and contributed to the worldwide success of the British film and television industry.
A rich, interactive and nostalgic trip down memory lane, the NFTS Digital Archive showcases the phenomenal work the School has achieved in its first half century of existence and has enabled one of the most renowned film, television and games institutes in the world to preserve, discover and celebrate its past.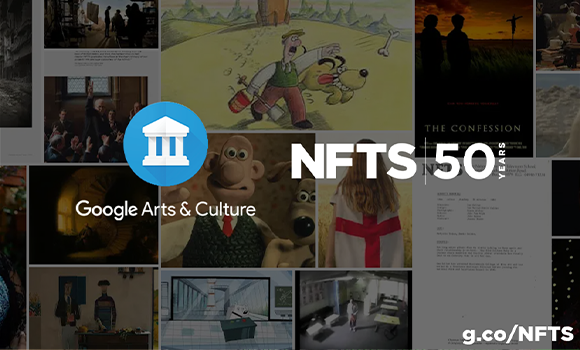 Jon Wardle, NFTS Director commented: "Thanks to our brilliant collaboration with Google Arts & Culture, we are thrilled to unlock the work of NFTS graduates from the past 50 years and share it with the world. The launch of the NFTS Digital Archive is one of the highlights of our 50th Anniversary and we hope users will enjoy discovering all the silver screen treasures the collection has to offer."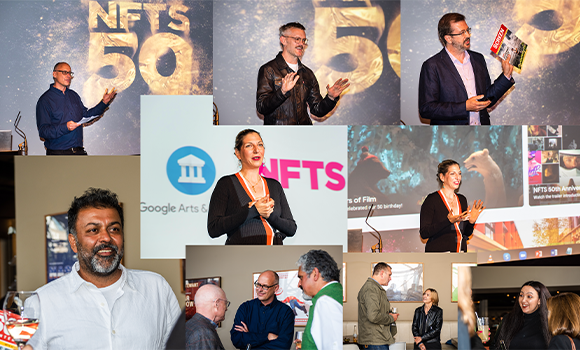 Amit Sood, Director, Google Arts & Culture added: "It has been a pleasure to collaborate closely with the National Film & Television School to digitise their incredible archive of graduate work - our first foray into tape digitisation. Who better to tell the story of British film than experts at the birthplace of global talent for the last 50 years? Movie buffs everywhere can now learn the origin stories of many great filmmaking talents accessible to all on Google Arts & Culture."
The NFTS Digital Archive is live from Thursday 2 September via g.co/NFTS
#NFTS