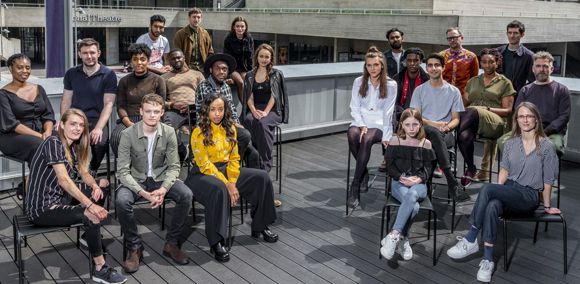 Congratulations to NFTS graduates, Luke Hull, Mdhamiri Á Nkemi, Terence Dunn, Alice Seabright and Chloë Thomson who have all just been named in Screen International's prestigious 'Stars of Tomorrow' list for 2019.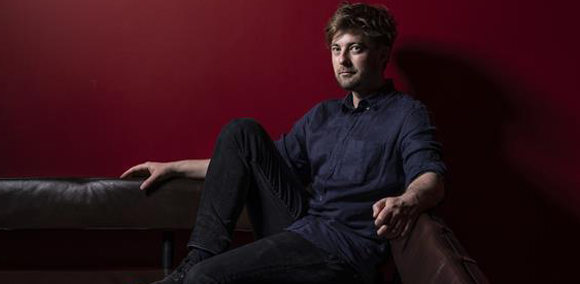 Luke graduated from the NFTS Production Design MA in 2010 and then gained experience in the art department of films including Ridley Scott's Prometheus and Amma Asante's Belle. After working as art director on the first season of Amazon Studios' Arctic Circle-set thriller series Fortitude in 2014, he took over from Gemma Jackson as production designer for the second season. Luke credits Gemma Jackson and her partner, production designer Andrew McAlpine, for their help with his career which has since gone from strength to strength having just worked as Production Designer on HBO smash hit, Chernobyl and is now signed to do the Production Design for the Game of Thrones prequel. Read more about Luke's journey in our recent #NFTSStories blog post. Luke said when speaking to Screen: "What interests me is good stories — I'd love to do a sci-fi."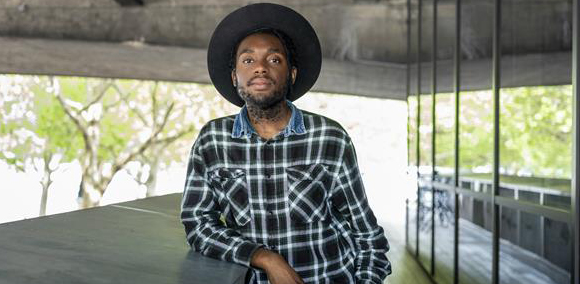 Mdhamiri graduated from the NFTS Editing MA in 2018 and was one of the youngest students ever accepted on an MA course at the School, aged just 20. He was named 'most promising NFTS student' across all courses at the NFTS graduation ceremony in 2018. Nkemi has already racked up more than 60 credits, and counts Runyararo Mapfumo's 2017 Masterpiece among the most accomplished of the many shorts he has worked on. He has also developing his debut directorial short, Skin through BBC Films and NFTS Bridge to Industry scheme. Commenting in Screen, Mdhamiri said: "When I was starting out it was really important to say 'yes' to everything — to make me a better editor and improve my skills, but also to build relationships with different directors," and he is now keen to work on "stories that aren't part of the mainstream."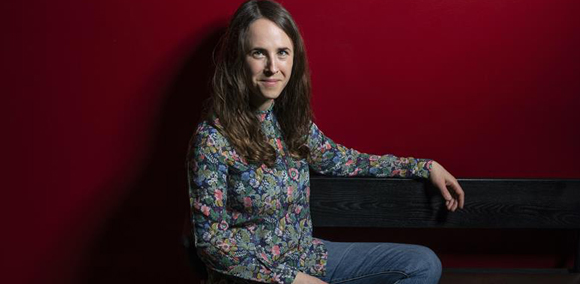 Chloë graduated from the NFTS Cinematography MA in 2012 and has collaborated with fellow NFTS alumna, Mahalia Belo (Directing Fiction MA) on a number of projects including drama series The Long Song, an adaptation of Andrea Levy's novel set during the final days of slavery in 19th-century Jamaica, which shot for seven weeks in the Dominican Republic in summer 2018 and aired on BBC One in December; 2016 TV drama Ellen, about a tearaway teenage girl that was part of Channel 4's Coming Up series; and last year's BBC One series Requiem, about a cellist who travels to Wales to probe a disappearance 23 years earlier that seems connected to her family. She also has credits on productions including Paul Greengrass's Green Zone, Tom Hooper's The King's Speech and Rob Letterman's Gulliver's Travels which provided an education for running her own department. "If you've been part of a camera crew with a DoP managing you, you understand the job a little bit better. I would have been more overwhelmed by it if I hadn't already had that experience." Her credits also include episodes of Netflix crime thriller Top Boy, and Channel 4 miniseries, Adult Material about the adult film industry, written by Lucy Kirkwood and directed by Dawn Shadforth. Chloë wants to be thought of as "a great DoP, not a female DoP". As a member of female cinematographers collective Illuminatrix, she would like the industry to be aware of how many talented women work in cinematography: "Look them up, use them, work with them."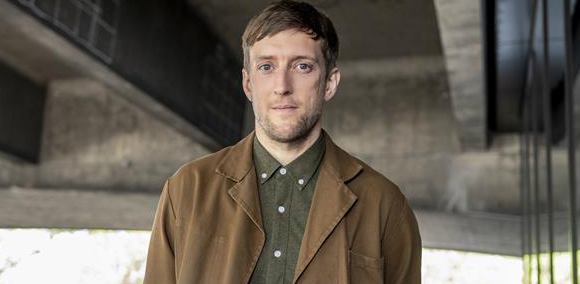 NFTS Composing MA graduate, Terrence Dunn left NFTS in 2015 and started working with fellow NFTS alumnus, director, Sean McAllister. They started working on McAllister's 2016 Bafta-nominated documentary A Syrian Love Story. "We both come from Hull, we're a similar kind of person with similar senses of humour," he smiles. They have since collaborated again on the Yorkshire port's City of Culture opening event on New Year's Day 2017 — for which Dunn provided the music alongside Lady Macbeth composer Dan Jones — and McAllister's A Northern Soul. Terrence says of his time at NFTS: "I went from having a basic knowledge of film, to picking apart the whole craft. You get a chance to understand every discipline." Terrence has also scored the second part of a Brazilian VR game called Pixel Ripped developed by NFTS Games Design and Development MA graduate, Ana Ribeiro, with each version transporting the viewer back to a particular year in the past; and a live action-animation hybrid short Beyond The Purple Mountains, directed by Dunn's wife, animator and fellow NFTS graduate, Nina Gantz. The goal of his work is "to eke out feelings that are not necessarily present on screen".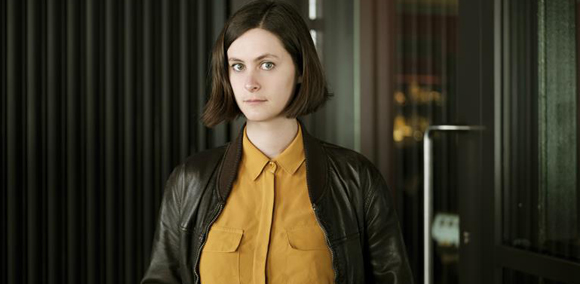 Alice Seabright is a current Directing Fiction MA student at NFTS and has already been signed on to direct two episodes of the new season of Netflix's hit series Sex Education (created and written by NFTS Screenwriting MA graduate, Laurie Nunn), with shooting set for this summer. "Sex Education is a massive step up as I've only done shorts and the longest is 20 minutes," says Alice. "Now all of a sudden, I'm doing nearly two hours of television." Coincidentally, a short called Sex Ed was one of the projects that put her on Netflix's radar back when it was looking for directors for the first season. Made through the NFTS Diverse Directors Workshop at and funded by Eon Productions, Seabright's short played at the BFI London Film Festival in 2018 and was longlisted for a BAFTA.