Motion Graphics and Titles
Explore this course
Key details
Location Beaconsfield
Duration 1 year
Commitment Full-time
Next intake January 2023
Application deadline 07 Jul 2022
Begin your application
Overview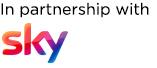 Want to bring great stories to life through titles and motion graphics? This unique 12 month course, delivered in partnership with Sky, will equip students with the skills required to become a film and television graphics designer.
"Title designs can say so much in so little time." Graduate Xanthe Bodington
This Postgraduate Diploma course aims to enable students to become innovators in their field by combining practical experience on a range of TV shows, film and digital content with industry work experience placements and intensive training in Photoshop, After Effects and Cinema 4D. A summer work placement at Sky is available to all students. Students will collaborate with those in other specialisms to make several films and practical projects – with all production costs met by the School.
All NFTS students can attend Masterclasses. Recent guests include David Fincher (Fight Club), Greta Gerwig (Little Women), Steve McQueen (12 Years A Slave), Edgar Wright (Hot Fuzz), Phoebe Waller-Bridge (Fleabag), Ben Wheatley (Free Fire), Rapman (Blue Story), Louis Theroux, Debra Granik (Winter's Bone), Denis Villeneuve (Bladerunner 2049), Lynne Ramsay (You Were Never Really Here), Sam Mendes (1917), Asif Kapadia (Senna), Joanna Hogg (The Souvenir), Russell T Davies (Doctor Who) and Daniel Kleinman (Skyfall).
​This course is industry recognised by ScreenSkills, the industry-led skills body for the UK's screen-based industries, and carries the ScreenSkills Select quality-mark which indicates courses best suited to prepare students for a career in the screen industries.​
What you will study
Working as a Motion Graphics and Titles Designer in film and television involves the creation of brand and design concepts that will be used in the design and production of graphics elements for TV channels, series, individual programmes, films and online promotions. Graphics and Titles professionals design and implement moving and stationary graphics used for branding and presentation of information. Working in After Effects and Cinema 4D they provide a wide kit of parts from titles, to moving image films and graphics stings for TV, films and online.
To do this role, you will need to be an exceptional graphic designer with the ability to realise 2D and 3D designs through a variety of computer software packages – Photoshop, Illustrator, After Effects and Cinema 4D. This course will help you develop these skills and much more.
This course combines practical experience on TV Entertainment, Science and Natural History and Sports shows with industry work experience placements and intensive training.
Download programme specification (PDF)
Course Leader
The course is run by Hugo Hansell. Hugo has developed brand identities for BBFC, WFTV, and campaigns for BFI, Film4, Pathé
Current or Recent Tutors
Senior tutor is Mark Chaudoir, a D&AD Gold Award Winner for his work on BBC2 idents. Recent visiting tutors include Neil Grunshaw (Creative Director of Silver Machine Studios - clients have included CH4, MTV, Working Title, Disney, Sony, Bloomberg and Framestore) and Rosie Holtom, accomplished motion designer and director.
Showcase
These student showreels show just some of the work our students produce throughout the course.
Entry requirements
A graphics design qualification at degree level is beneficial and a portfolio of graphics work is required. An interest in graphic design and motion graphics for television and an ability to work to deadlines as part of a team are essential. We are looking for people who can marry good design with moving image computer software skills.
While many applicants will have a degree from a British or overseas university, we will consider applicants who do not have a degree if they have an impressive portfolio, a creative track record or an alternative qualification.
If you are an EEA or International citizen, you must already be in possession of UK settled/pre-settled status or another visa which allows you to study for the duration of the course. If you do not already hold a UK status, unfortunately we cannot accept your application as we are currently unable to support a visa on our Diploma courses.
If you have any questions, please email info@nfts.co.uk.
How to apply
Application deadline: 07 Jul 2022
Applicants must complete the online application form and submit the following supporting materials:
Please provide links to your portfolio
Tell us about a production you admire. What makes it in your own eyes a great piece of graphic design? (no more than two sides of A4)
You can apply online by clicking on BEGIN YOUR APPLICATION below. We are happy to receive applications at any time up until the midnight of the application deadline date.
Begin your application
More content that you may be interested in...