The NFTS was honoured to receive both the 2018 BAFTA for Outstanding Contribution to British Cinema and the Queen's Anniversary Prize for Higher and Further Education, as well as being featured in the Hollywood Reporter top international film schools list for the sixth year in a row – the only UK film school to be included.
But that is nothing in comparison to the achievements of our graduates. Our alumni have won 11 Oscars and 139 BAFTAs and been nominated dozens of times for each.
Films with NFTS graduate involvement grossed more than $13bn at the box office in 2018.
Recent awards, selections and successes
Games Design and Development MA graduate, Daisy Fernandez has won the 2019 MCV Women in Games Rising Star - Development Award
Directing Animation MA alumnus, Fokion Xenos has won the Mclaren Award for Best New British Animation at the 2019 Edinburgh Film Festival for his graduation film, Heatwave
Directing Fiction MA alumnus, Michael Pearce won the Outstanding Debut by a British Writer, Director or Producer award for his debut feature film, Beast at the 2019 BAFTAs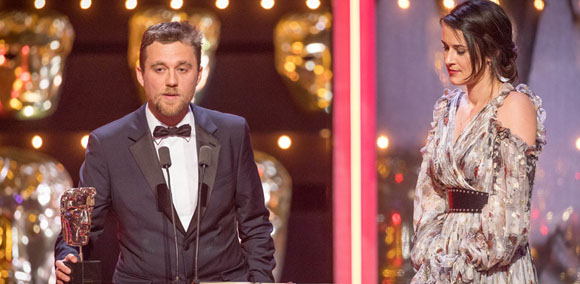 Cinematography graduate Roger Deakins won a long-overdue Oscar for his work on Blade Runner: 2049. He was one of three NFTS alumni to be nominated, the others being Stuart Wilson (for sound design on Star Wars: The Last Jedi) and Hugh Welchman (for his animated feature Loving Vincent)
In 2018, NFTS students won the short animation BAFTA for a fifth year in a row for Poles Apart
NFTS students enjoyed their seventh consecutive Cinéfondation selection at the 2018 Cannes film festival with graduation animation Inanimate– this means that NFTS had had the most Cinéfondation selections of any film school
NFTS graduates, Dario Marianelli and Rob Lane were been nominated at this year's Ivor Novello Awards, for 'Best Original Film Score' and 'Best Television Soundtrack' respectively
NFTS alumna Emily Morgan won the BAFTA for Outstanding Debut Producer, Director or Writer for I Am Not A Witch. She was one of 10 graduates to receive nominations at the 2018 film BAFTAs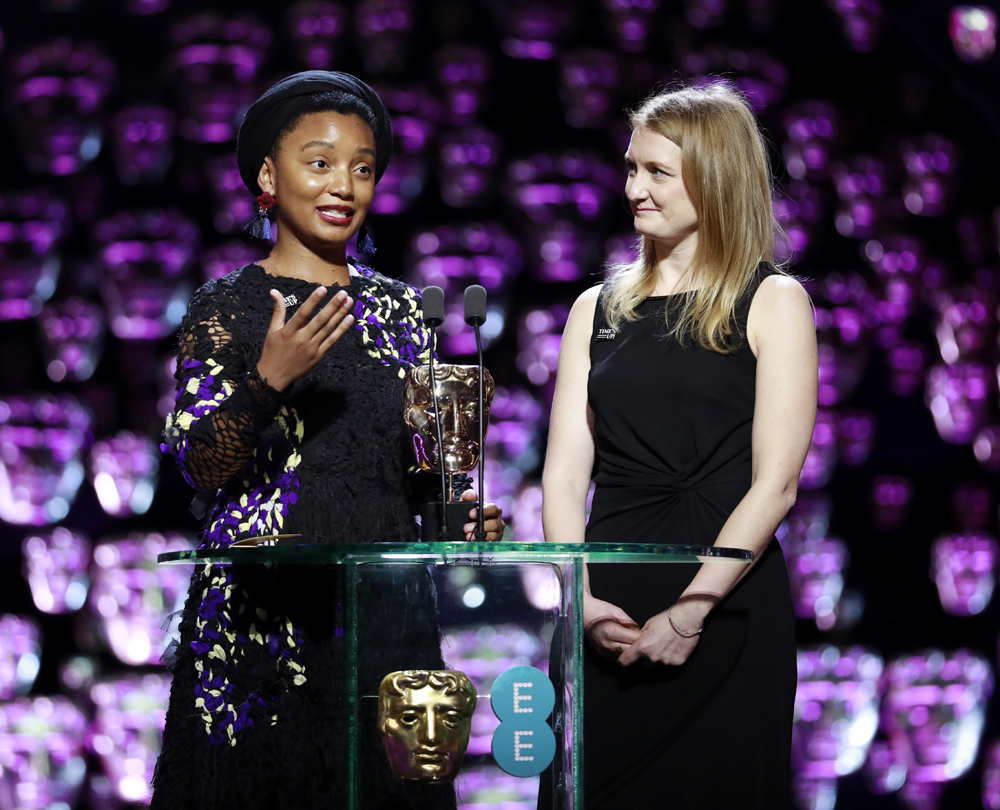 NFTS Directing Documentary MA student, Yvann Yagchi won the prestigious Grierson Award for Best Student Documentary for Acta Non Verba
NFTS Editing MA graduate Úna Ni Dhonghaíle also won a BAFTA at their TV craft awards, picking up the 'Editing: Fiction' award for her work on BBC drama, Three Girls
NFTS graduates picked up three prizes at the British Animation Awards
NFTS Games Design and Development students Michael Murray and Shane Hou's game, The Grandfather Machine and Jonathan Nielssen's graduation game, Falling Sky received nominations for the Grads in Games, Student Game Award
Three NFTS graduation films have received prestigious nominations in BAFTA's upcoming International Student Film Awards in Los Angeles.
Fake News Fairytale, an NFTS graduation documentary directed by Kate Stonehill, was selected for the Sheffield Doc/Fest; the UK's premier documentary festival
Games Design and Development graduate, Laura Dodds has been nominated for the MCV Women in Games 2018 Rising Star of the Year – Development Award, an award that was won by NFTS graduate, Naomi Kotler in 2017
Games Design and Development graduate, Ana Ribeiro's game, Pixel Ripped, which started life as her NFTS graduation game is set for release on May 22nd 2018 on Oculus, HTC Vive, and PS VR
Be part of the story.