The National Film and Television School has teamed up with BBC Film once more to offer emerging NFTS filmmakers the opportunity to make a 'Bridge to Industry' short film, the School's initiative to provide students and graduates the chance to create shorts, films and promos with our industry partners while continuing to be supported by the NFTS.
A panel made up of BBC Film and NFTS representatives selected a project by writer-director Matty Crawford, a 2022 graduate of the NFTS Directing Fiction MA, and producer Karima Sammout-Kanellopoulou, a fellow 2022 graduate, from the NFTS Producing MA. In a strong field of submissions, their tense body horror Stomach Bug, with its reflections on the loneliness of the immigrant experience, combined with ambitious storytelling and visuals, was a unanimous favourite with the panel. Alongside creative support from BBC Film executives, BBC Film will finance the production of the live-action fiction short film. The completed film is intended to be showcased on BBC iPlayer after a festival run.
Stomach Bug is about the disturbing unravelling of a Filipino father who feels invisible in British society, as he discovers something growing inside him. Writer-director Matty Crawford, a British Filipino who grew up in the South West of England, said, "I feel incredibly fortunate to have the backing of BBC Film and NFTS to help bring Stomach Bug to life. I'm eager to spew my guts and soul and have people sink their teeth in to this story."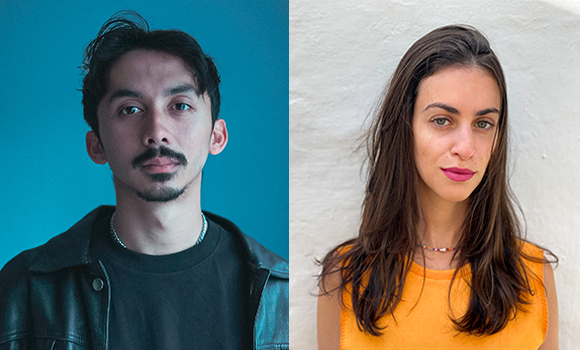 Greek-Syrian independent producer, Karima Sammout-Kanellopoulou, added, "I am beyond excited that BBC Film and the NFTS are offering us this opportunity to make a riveting story with critical themes. Their guidance, support and creative input throughout the process is invaluable - I cannot wait to get to work and make the most of it."
The filmmakers will develop the script with support from BBC Film's Alice Ojha and Sammy Wong, who will serve as Executive Producers, together with NFTS Executive Producer Venetia Hawkes, before shooting in late 2022, early 2023.
BBC Film's Alice Ojha and Sammy Wong commented: "We are so excited to continue our Bridge to Industry partnership with the NFTS and be supporting Matty and Karima on this journey. Stomach Bug promises to be a moving, visceral film which takes timely themes and wraps them in a compelling, stomach-churning body horror - we can't wait to get started."
Now in its sixth year, the BBC Film/NFTS Bridge to Industry is part of the BBC's ongoing commitment to support new film and TV talent from the NFTS. Read more here: nfts.co.uk/blog/bbc-announces-major-new-partnership-nfts-support-uk-creative-sector
Previous films made through the BBC Film/NFTS Bridge To Industry scheme include The Passenger, starring Conrad Khan.
The Bind, directed by BAFTA winner Caroline Bartleet.
Original Skin, directed by Screen International Star of Tomorrow, Mdhamiri A Nkemi is currently in post-production.
There's more information about Bridge To Industry opportunities for NFTS students and graduates here: nfts.co.uk/bridges-industry
#nationalfilmandtelevisionschool