NFTS Scotland: Camera Assisting In Person
Explore this course
Key details
Location Glasgow
Duration 3 days
Commitment 09.30 - 17.30
Course dates 25 Oct 2022 - 27 Oct 2022
Application deadline Book Now
Bursaries supported by the Scottish Government are available for those who are eligible
Begin your application
Overview
Supported by Progressive Broadcast Hire, Glasgow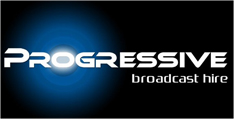 In person delivery (subject to government guidelines allowing) with COVID-19 protocols in place
*If you are booking travel and accommodation to attend this course, please contact us in advance to advise us, and book flexibly where possible as we are unable to cover the cost of additional expenses in the event of a course cancellation.*
This highly practical course, developed specially for delivery in Scotland, will help you better understand where the Camera Assistant's role fits into the wider Film and TV crew, and the impact of COVID-19 on operations within the camera department.
Led by Director of Photography, Simon Vickery, through practical exercises, you will gain experience working with actors, industry professionals and understand the equipment, processes and practices involved in assisting the camera team.
It is ideal for junior employees and freelancers working in the Film and TV industries and those wanting to get a foothold on the first rung of the career ladder.

The course covers:

- An overview of the camera department and roles within it
- Industry standard camera equipment and accessories
- Identifying kit required for a project
- Checking and testing equipment
- Setting up equipment for a shoot, including practical drama exercises with actors
- Reviewing rushes
- The Camera Assistant's equipment list
- The impact of COVID-19 on camera department operations

How to apply
Application deadline: Book Now
Please complete the application form to apply. You will be asked to submit your CV.
Please also read the Terms and Conditions of booking as payment of a succesful application assumes acceptance of these.
Begin your application