Creative Producing for Digital Platforms
Explore this course
Key details
Location Beaconsfield
Duration 1 year
Commitment Full-time
Next intake January 2021
Application deadline 24 Sep 2020
Begin your application
Overview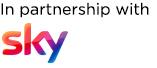 Become a skilled producer of online content, mobile content, interactive content, immersive content…
This Professional Diploma course aims to give students all they need to become a digital producer of innovative media content. We want to get you pitching ideas for new formats and systems that will be a hit on TV, YouTube, Facebook and the countless other platforms used for transmitting and receiving content around the world today.
The course, delivered in partnership with Sky, gives students the opportunity to work on original online and social video production, 360 Video and VR, digital products, apps and game development, multi-platform TV production and social media.
Practical experience + technical skills
You'll be expected to respond to live briefs set by industry experts, developing your ability to pitch, plan, budget and deliver innovative content propositions and working prototypes.
You'll learn to work in interdisciplinary teams of writers, designers, programmers, animators, illustrators, 3D artists, sound designers and all manner of creative technologists.
You'll be expected to quickly pick up and use a suite of industry standard applications in order to create simple demos, communicate your content ideas and contribute to the making of pitchable prototypes.
Sessions will be taught by industry experts, and there'll be opportunities to collaborate with students from other specialisms, including Games Design and Development and a host of film and television production courses.
Career prospects
Students who have completed the CPDP Diploma course have gone on to work as digital producers, digital marketing execs, short form film makers/editors, channel managers and senior creatives at companies such as BBC R&D, Factory 42, Jumbla, LittleDot Studios, Nexus Studios, Sky VR, Warner Brothers Television, and Universal.
All NFTS students can attend Masterclasses. Recent guests include David Fincher (Fight Club), Greta Gerwig (Little Women), Steve McQueen (12 Years A Slave), Edgar Wright (Hot Fuzz), Phoebe Waller-Bridge (Fleabag), Ben Wheatley (Free Fire), Rapman (Blue Story), Louis Theroux, Debra Granik (Winter's Bone), Denis Villeneuve (Bladerunner 2049), Lynne Ramsay (You Were Never Really Here), Sam Mendes (1917), Asif Kapadia (Senna), Joanna Hogg (The Souvenir), Russell T Davies (Doctor Who) and Rebecca O'Brien (I, Daniel Blake).
What you will study
The Creative Producing for Digital Platforms Diploma teaches you the skills you need to devise, develop and deliver interactive and immersive experiences that audiences of the future will love.
The film and television industries – along with the wider creative industries and the independent arts sector - need people who understand what makes good digital content and how people like to watch, browse, interact and play online.
You'll become conversant with the relevant interactive, transmedia and digital production skills required to maximise the potential of films, television programmes and creative content across new platforms. You'll learn to track and retain audiences, build presence and encourage a loyalty to brands and programmes. You'll be designing new forms of media, and understanding how those forms fit their market and find their audience.
The course will be full-time over 12 months (starting in January each year) and will be delivered at the NFTS in its historic studios, with regular visits to London-based production companies and time spent at Sky Studios.
Course Leader
The course is run by Tim Wright.Tim is a double BAFTA-winning digital writer and cross platform producer with more than 20 years' experience
Current or Recent Tutors
Recent visiting tutors have included Kim Plowright, whose credits include BAFTA and Emmy-winning D-Day: As It Happens.
Entry requirements
Applicants do not necessarily have to have a university Bachelors degree to apply for the course, but must be able to: demonstrate a knowledge of television/film/online; provide details of past achievements; and show a passion for the subject.
You may have previously studied media, advertising, film and tv, design, new media, computer science, or psychology. Students come from a wide range of backgrounds, but are helped by a playful, collaborative approach to learning.
If you are not an EEA National, you must already be in possession of a UK visa valid for the duration of this course. We are unable to accept your application if you do not.
If you have any questions, please email info@nfts.co.uk.
How to apply
Application deadline: 24 Sep 2020
Applicants must complete the online application form and submit the following supporting materials:
A one page (A4) proposal for a digital extension to a television programme broadcast on a Sky television channel.
A one page (A4) description of the digital project you currently think you might like to develop as part of the course e.g. a social media proposition, a YouTube channel, a mobile game, an immersive documentary - anything that is beyond pure TV or film that you believe could find a substantial audience and be commercially viable. Important – it must be an original concept and not rely on any established 3rd party property, character or brand.
You can apply online by clicking on BEGIN YOUR APPLICATION below.
We are happy to receive applications at any time up until the midnight of the application deadline date.
Begin your application
More content that you may be interested in...