Creative Producing for Digital Platforms
Explore this course
Key details
Location Beaconsfield
Duration 1 year
Commitment Full-time
Next intake tbc
Application deadline Contact Registry
Overview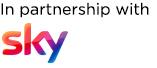 This course aims to give students all they need to become a digital producer of innovative media content. We want to get you pitching ideas for new formats and systems that will be a hit on TV, YouTube, Facebook and the countless other platforms used for transmitting and receiving content around the world today.
The course, delivered in partnership with Sky, gives students the opportunity to work on original online and social video production, 360 Video and VR, digital products, apps and game development, multi-platform TV production and social media.
Sessions will be taught by industry experts, and there'll be opportunities to collaborate with students from other specialisms, including Games Design and Development and a host of film and television production courses.
All NFTS students can attend the School's masterclasses programme, with recent guests including Martin McDonagh (In Bruges, Three Billboards Outside Ebbing, Missouri), Phoebe Waller-Bridge (Fleabag, Killing Eve), Asif Kapadia (Amy, Senna, Diego Maradona), Lynne Ramsay (You Were Never Really Here, We Need to Talk About Kevin), Louis Theroux, and M Night Shyamalan (The Sixth Sense, Glass).
---
Find out more about this diploma at our Creative Careers Evening @ BFI Stephen Street
Mon 25 Nov, 18.45
SIGN UP HERE
---
What you will study
The Creative Producing for Digital Platforms Diploma teaches you the skills you need to devise, develop and deliver interactive and immersive experiences that audiences of the future will love.
The film and television industries – along with the wider creative industries and the independent arts sector - need people who understand what makes good digital content and how people like to watch, browse, interact and play online.
You'll become conversant with the relevant interactive, transmedia and digital production skills required to maximise the potential of films, television programmes and creative content across new platforms. You'll learn to track and retain audiences, build presence and encourage a loyalty to brands and programmes. You'll be designing new forms of media, and understanding how those forms fit their market and find their audience.
The course will be full-time over 12 months (starting in January each year) and will be delivered at the NFTS in its historic studios, with regular visits to London-based production companies and time spent at Sky Studios.
Current or recent tutors
Kim Plowright
Kim Plowright
Visiting tutor
Credits include the BAFTA and Emmy winning D-Day: As it Happens
Tim Wright
Tim Wright
Course Leader, Creative Producing
Tim is a digital writer and cross platform producer with more than 20 years' experience
Entry requirements
Applicants do not necessarily have to have a university Bachelors degree to apply for the course, but must be able to: demonstrate a knowledge of television/film/online; provide details of past achievements; and show a passion for the subject.
You may have previously studied media, advertising, film and tv, design, new media, computer science, or psychology. Students come from a wide range of backgrounds, but are helped by a playful, collaborative approach to learning.
If you are not an EEA National, you must already be in possession of a UK visa valid for the duration of this course. We are unable to accept your application if you do not.
If you have any questions, please email info@nfts.co.uk.
How to apply
Application deadline: Contact Registry
The application deadline has now passed, but if you would like to discuss your interest in this course further, please email our Student Recruitment Co-ordinator here: info@nfts.co.uk
Please join our mailing list if you would like to be kept up to date with NFTS news and updates
Applicants must complete the online application form and submit the following supporting materials:
A one page (A4) proposal for a digital extension to a television programme broadcast on a Sky television channel.
More content that you may be interested in...